News | 03 June 2021
Levi Roots joins Scouts and NCS to launch BB-Thank-Q
Chef, musician, DJ and entrepreneur, Levi Roots, joined young people at South London Scout Centre for a very special BBQ this week – all to promote national Thank You Day this July.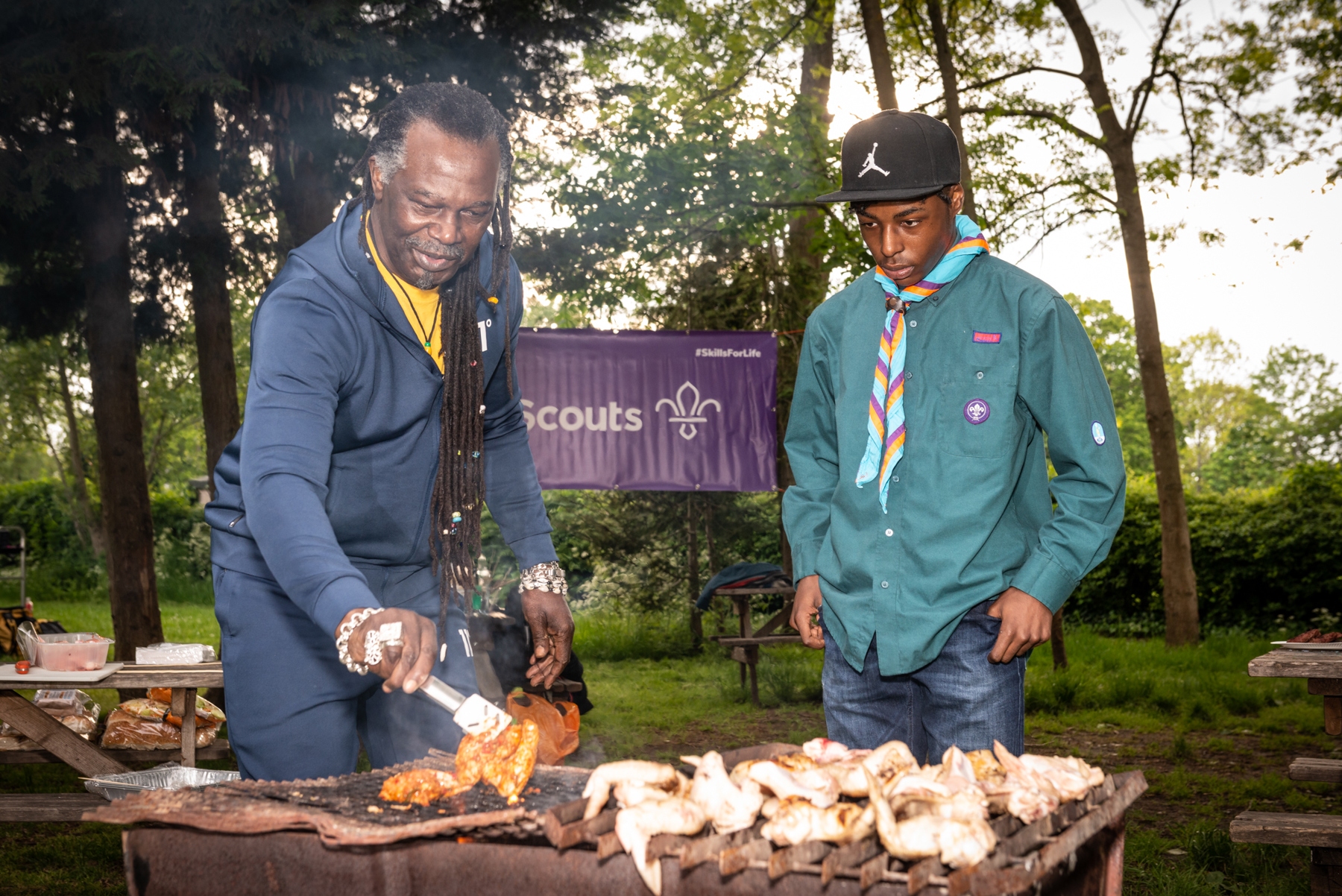 As part of the plans for national Thank You Day on 4 July, all Scout Groups and young people National Citizenship Service are invited to host a BB-Thank-Q.
Supported by the Together coalition, the aim is to thank volunteers and other community heroes who've helped us get through the pandemic. 
Some culinary secrets 
Levi Roots, the creator of Reggae Reggae sauce and star of Dragon's Den, shared some of his legendary culinary secrets at the BBQ. These included recipes for his jerk chicken marinade and BBQ corn on the cob, which are both available for Scouts to use.
Sara Jane, a Scout from South London, prepared the marinade with a little help from Levi. She was pleased to add this to the other skills she's learned at Scouts:   
'The chicken wings were delicious,' she said, 'and Levi was so kind showing me how to mix exactly the right amount of ingredients in exactly the right way. It was hot, but not too hot, with lots of flavours underneath.'
A Thank You Day badge
Scouts also presented Levi with a giant Thank You Day badge, along with his UK neckerchief. Regular sized Thank You Day badges will be available from Scout Store shortly.
'Right now it's so important we bring communities together, support young people and thank those who've got us through the pandemic,' said Levi. 'That's why I'm supporting the Together Campaign and national Thank You Day on 4 July. I'd like to encourage every Scout Group of you to host a B-B-Thank-You, just like this one. We're cooking up some delicious flavours here and I've got some great ideas for you to try out.'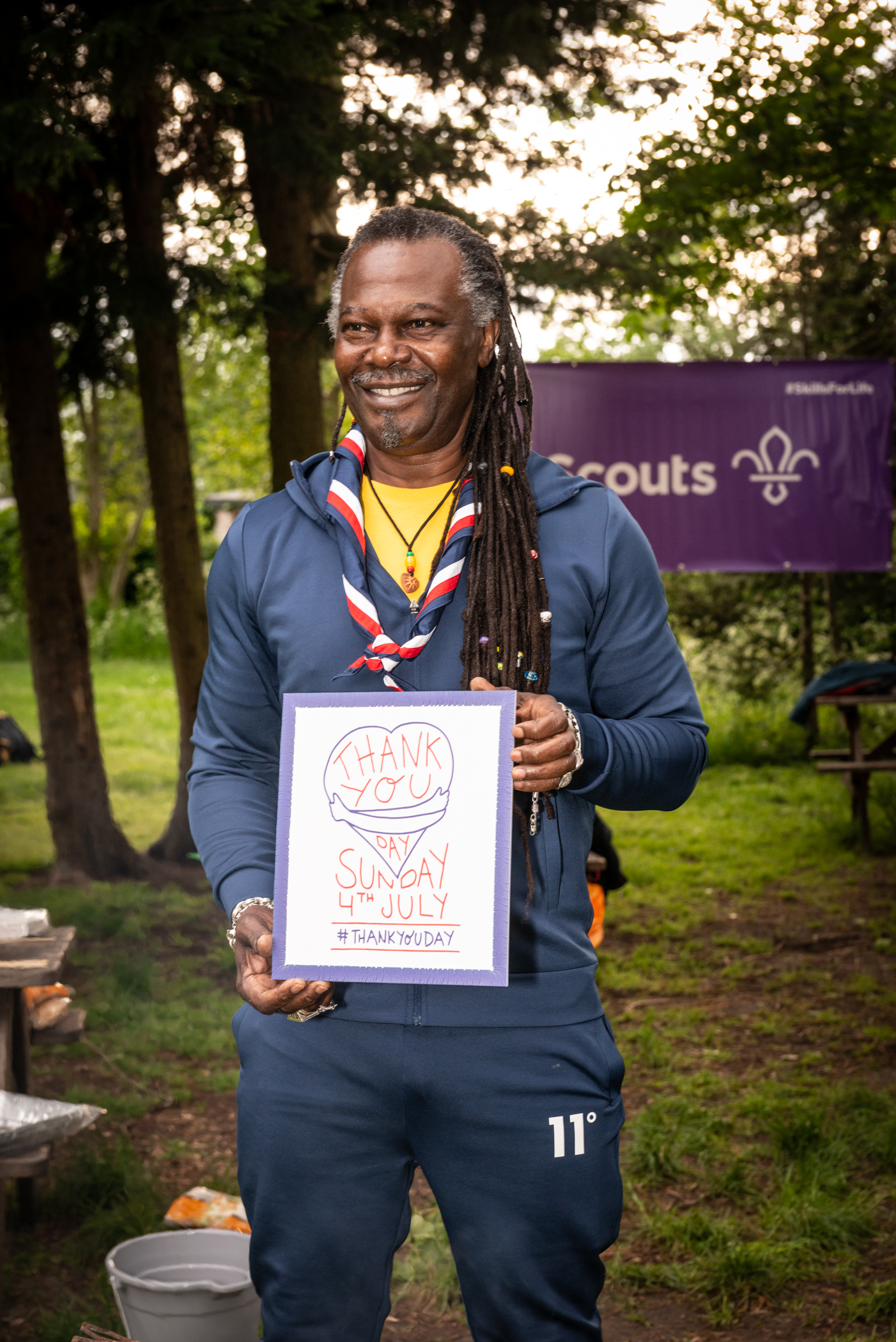 Further reading
Coming Soon
Related links
Coming Soon