Blog | 24 June 2021
How the #GoodForYou volunteer recruitment campaign has already worked for one Group Scout Leader
Jamie, a Group Scout Leader from 12th King's Lynn, has already recruited three new volunteers since we started #GoodForYou on 27 May.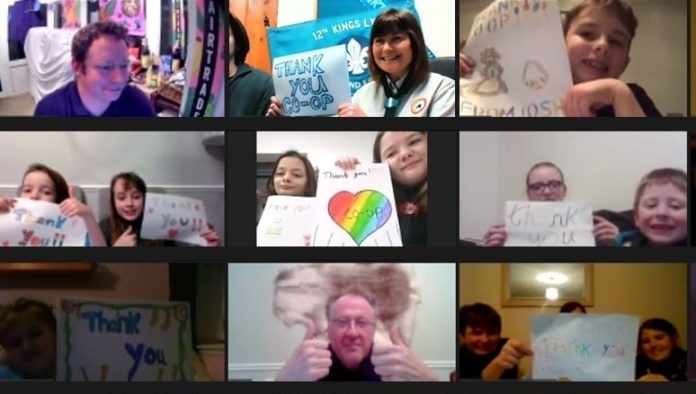 Thanks to a front page article in a local newspaper (secured by Norfolk's County Commissioner who sent in a press release), Jamie had three people contact him about volunteering with his Group – within just three days. The article shared the facts about the amount of adults the group had lost during the pandemic, the benefits of volunteering, and a quote from Jamie. We caught up with him to find out more.
What was it that caught the attention of your new volunteers?
One of the volunteer enquiries came from someone who'd been shielding for the last 15 months so had lost touch with her friends and suffered anxiety. She read about the mental health benefits of volunteering and the opportunity to meet new people which really attracted her. She's got a background in working with older young people, so already had the desire to help, but really, her main goal is to make friends.
Another read our article in the paper when he was at a local sports centre. He saw that we were looking for people to share adventurous skills as unfortunately, two of our adventurous activities instructors have passed away. It was the opportunity to share skills but flexibly that made him get in touch as he's a paramedic, so wouldn't be able to make a weekly commitment.
The other enquiry came from an existing volunteer who's moving from a different county.
All of the adults have now had their DBS done and are getting started with their training to officially become leaders and assistant leaders in the very near future.
What other volunteer recruitment tactics have you been doing?
Our county is doing a lot of social media posts related to the #GoodForYou campaign. We've been asking people to send in pictures of them giving a thumbs up and saying why volunteering at Scouts is good for them. Our group page is sharing a lot of this too.
I've also used a couple of photos from the brand centre and added speech bubbles to demonstrate a conversation about time commitment – I think it's important to show options that aren't a massive commitment, like taking the register.
I'm going to keep looking for more volunteers and helping other groups too. Some new groups don't have external Facebook pages yet or have good connections, so I'm planning to help them get set up and share our contacts.
What's your advice for other volunteers looking to recruit more people?
Don't be too specific with what you're looking for. Make it sound like it's not a huge commitment and show that you can do as much or as little as you like.
Don't underestimate the benefits of using #GoodForYou. Make sure you piggyback on the campaign – the news has really helped spread the message of Scouts. And it's not just the adults who are coming; we've seen an influx of young people too.
Scouts really is good for us. Without Scouting, I wouldn't have got through the year as it's been horrendous working in a supermarket. It's been a real test of mental strength but having Scouts to go to on Tuesday night, even though it's mainly been on a computer, has really helped me to deal with everything.