Blog | 07 December 2021
Let's make 2022 a year to remember: celebrating HM The Queen's Platinum Jubilee
By Carl Hankinson, UK Chief Commissioner
Who likes to celebrate? I know I do. And as Scouts, we're always looking for a reason to get together and celebrate reasons to be cheerful. The good news is that there's a very big one just around the corner.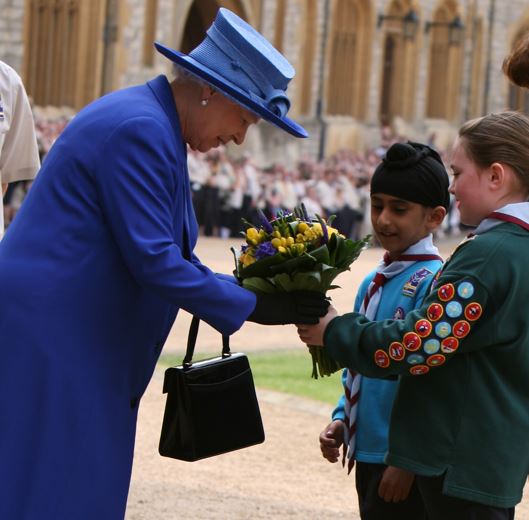 I'm sure you'll know by now that 2022 is the Platinum Jubilee of our Patron, HM The Queen. She's been a friend and supporter Scouts for as long as I, and indeed most of us, can remember. Visiting events, jamborees and being there for big moments like Cubs100 and the launch of Squirrels, she's inspired young people and encouraged volunteers throughout that time.
Next year, as our Patron celebrates the 70th year of her reign, this is our moment to celebrate, recognise her outstanding contribution, and above all say thank you. I'm struggling to think of anyone who's shown the same sort of service and dedication as the Queen over such an extraordinarily long time.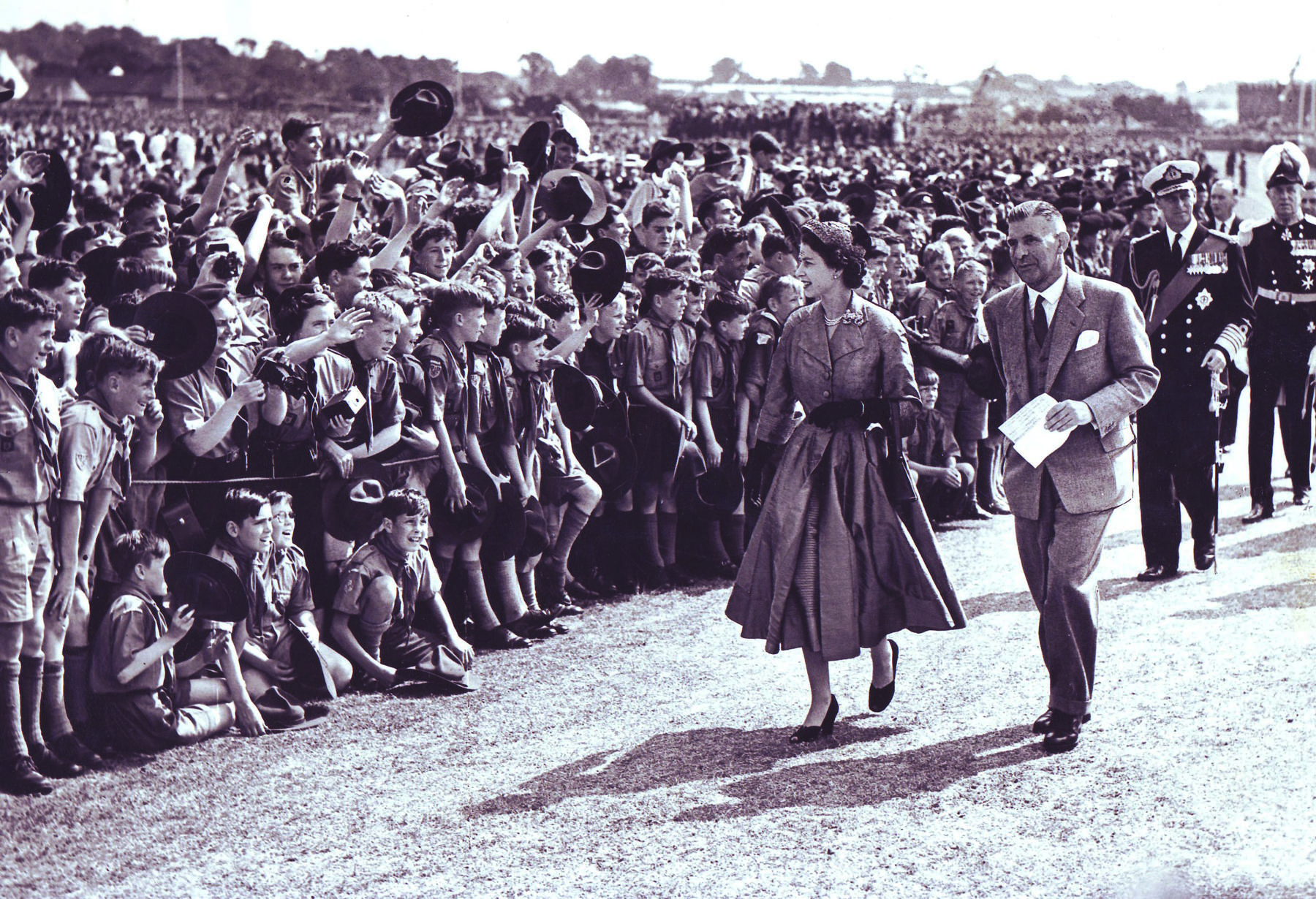 The Platinum Jubilee Challenge
This is why I'd encourage as many of you as possible to take on the Platinum Jubilee Challenge. This is a menu of eight different ways you can celebrate the jubilee locally, and in a fun and meaningful way with your Scouts. It's also about creating a legacy for the future.
Read the full list, but to save you time (and to keep you reading) here's a quick reminder:
Plant a tree for the jubilee
Light a beacon
Arrange a Big Jubilee Lunch
Take part in A Million Hands
Invite a local Queen's Scout to speak
Nab the Queen's Platinum Jubilee badge (available in spring 2022)
Unite and celebrate
Mail a thank you letter to HM The Queen.
I'm afraid there are no prizes for the first person to point out that this list is an acrostic for the word 'Platinum' (take a look at the first letter of each idea). And of course, there's no need to do them all. But we hope this will provide a little inspiration for you and your Scouts.
The big focus for the jubilee celebrations will be the extended bank holiday weekend of 2-5 June 2022, which I know is a time when many of us will be camping. Which leads me onto my next point… 
Platinum Jubilee camps and get-togethers
The one idea I like in particular is 'Unite and celebrate.' We've been apart for too long, and what better place to get together than at a camp or sleepover - as long as we can do it safely. Of course, we'll be following the safety advice very closely and will keep you updated. 
I know many of you will be thinking of your summer camps and sleepovers and some will already have booked them. If you are camping (or organising a sleepover) can I ask that you think about giving it a Platinum Jubilee theme? It doesn't matter whether you're together for one night or ten, giving it a jubilee theme will add that little bit of extra magic.
You could use the occasion to tackle one or two of activities in the Platinum Jubilee Challenge – inviting a Queen's Scout to talk to younger members around a campfire for example, or awarding the jubilee badge (available in spring 2022 from Scout Store) while you're together. We'll also be adding some new activities in early 2022 to support your programme.
Of course we know that many of you will focussing on getting back to some sense of normality after the turbulence of the last 18 months. For that reason, we're not putting any pressure at all on teams to deliver this or organise anything new. It's there for you to tackle if you've got the capacity and there's no problem at all if it doesn't look possible.
Good luck and thank you
But we all need things to look forward to, and this feel like a wonderful moment to do the things we love best – camping, celebrating and being together to celebrate with friends old and new.  
Have a great year whatever you choose to do, and I hope to catch up with many of you along the way. Thanks for all you're doing.