News | 14 October 2021
Chief Scout's Unsung Heroes 2021 announced
We're delighted to reveal the winners of the Chief Scout's Unsung Heroes 2021. These are twenty young people in Scouts who've shown Scouts values, kindness, courage and our 'never give up' spirit.
Bear Grylls himself met the winners in Birmingham at the Bear Grylls' Adventure on Friday, 8 October where he congratulated them on their achievement. The young people, from across the UK, were chosen from hundreds nominated by Scout volunteers, solely on the basis of their story.
'You guys gathered here today are the pinnacle; the elite,' he told them. 'We're all part of the same Scout family, but each of us have different skills, talents. That's what makes us strong.' 
Going the extra mile
The Unsung Heroes' achievements were as varied as they were impressive. Some huge sums for good causes, drew pictures or told jokes for charity. One Scout, Max Woosey, camped out for over 550 days, and raised over half a million pounds for his local hospice. (And he's still camping now).
Others cycled, climbed and travelled hundreds of miles for charity, all going the extra mile to do something amazing. Some achieved their awards despite facing serious illness or losing a close family member, while others were recognised for the calmness and presence of mind dealing with emergencies. 
And the winners are…
Phoebe Clark
Ben Hall
Hugo Anderson
Calvin Hankin
Amy Bavin
Jago Ford
Oliver Jensen
Theo Harvey
James Frame
Arthur Stone
Dylan Walton
Eleanor Clare
Liam Kelly
Laura Davies
Max Woosey
Elijah Ledwich
Isaac King
Alfie Lamport
Herbie Wharton
Amy Keogh
Each winner received £500 and a signed certificate from Bear.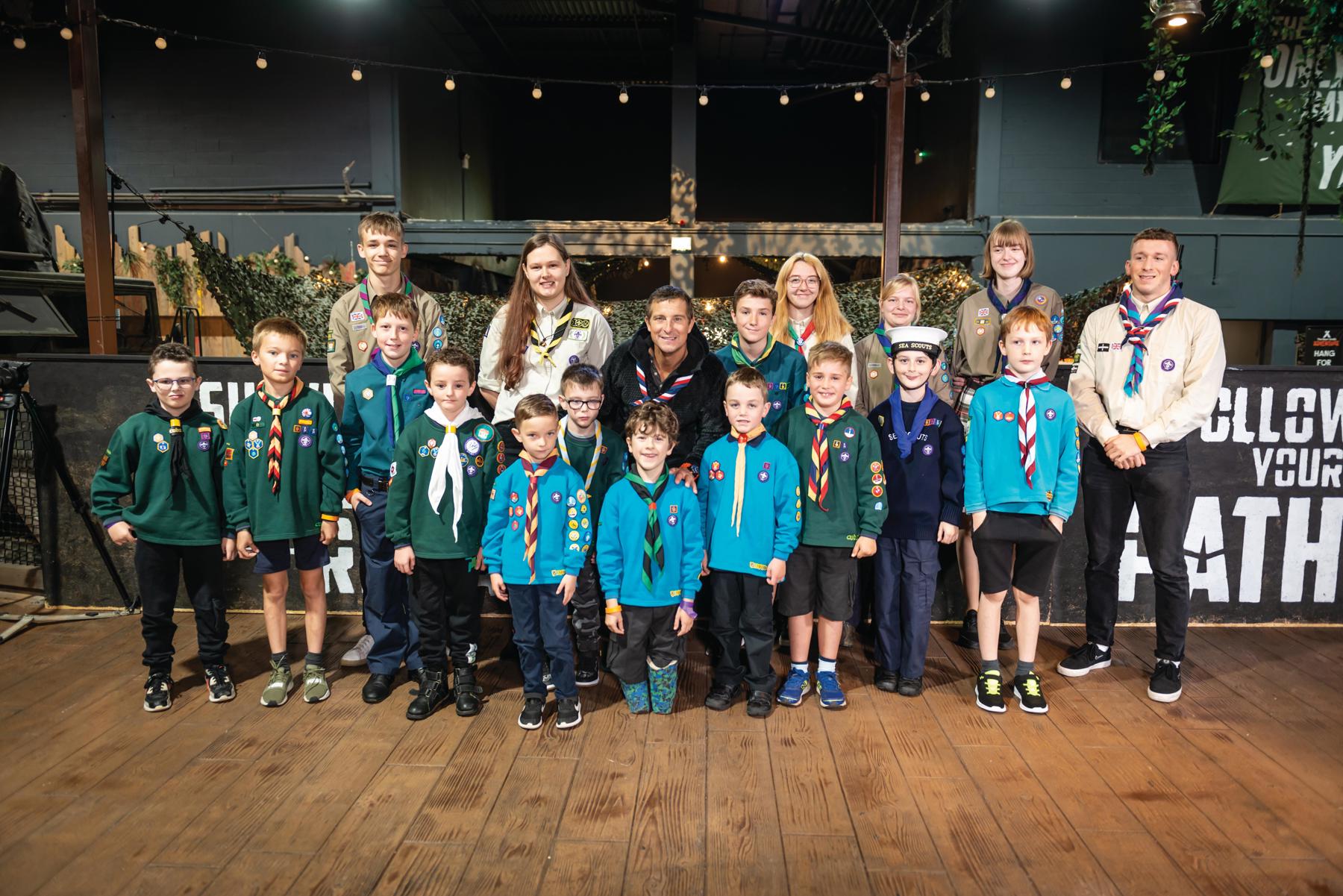 'I raised money for my school, said, Alfie from Surrey, 'and then I got a place on the BBC Radio Surrey to tell my fab Friday jokes.'
'I helped daddy when he had a seizure in the shower,' said Elijah from Southampton. His mum, Naomi was there to see him receive his award. 'Elijah was so calm when his father had a seizure,' she recalls. He managed to call me on his Smart Watch while I was at work, looked after daddy and helped with the bleeding.'
'For me it was a privilege to meet them,' said Bear. 'I've read so many of their stories, so to meet them, and look them in the eye, after such a tough year, and see their big smiles and eyes shining bright was great. What an example they are to so many of us. How we conduct ourselves in tough times really matters. Keep people close to you, keep positive, keep kind, and keep that never give up spirit.'
'He was first proper celebrity I've ever met,' said Phoebe Clark, who camped out for over 100 nights to money and awareness for Refuge. 'So it was quite a day.'
Look out for Unsung Heroes 2022
This is the second year we've run the Chief Scout's Unsung Heroes. Please look out for information about the 2022 awards in the members' email and on our social media.