News | 20 August 2020
Sharing your lockdown traditions
Let's face it – lockdown was rough on lots of us for the most part, but spending more time together was a small silver lining. Lots of you have told us about the new family traditions which have emerged over the last few months.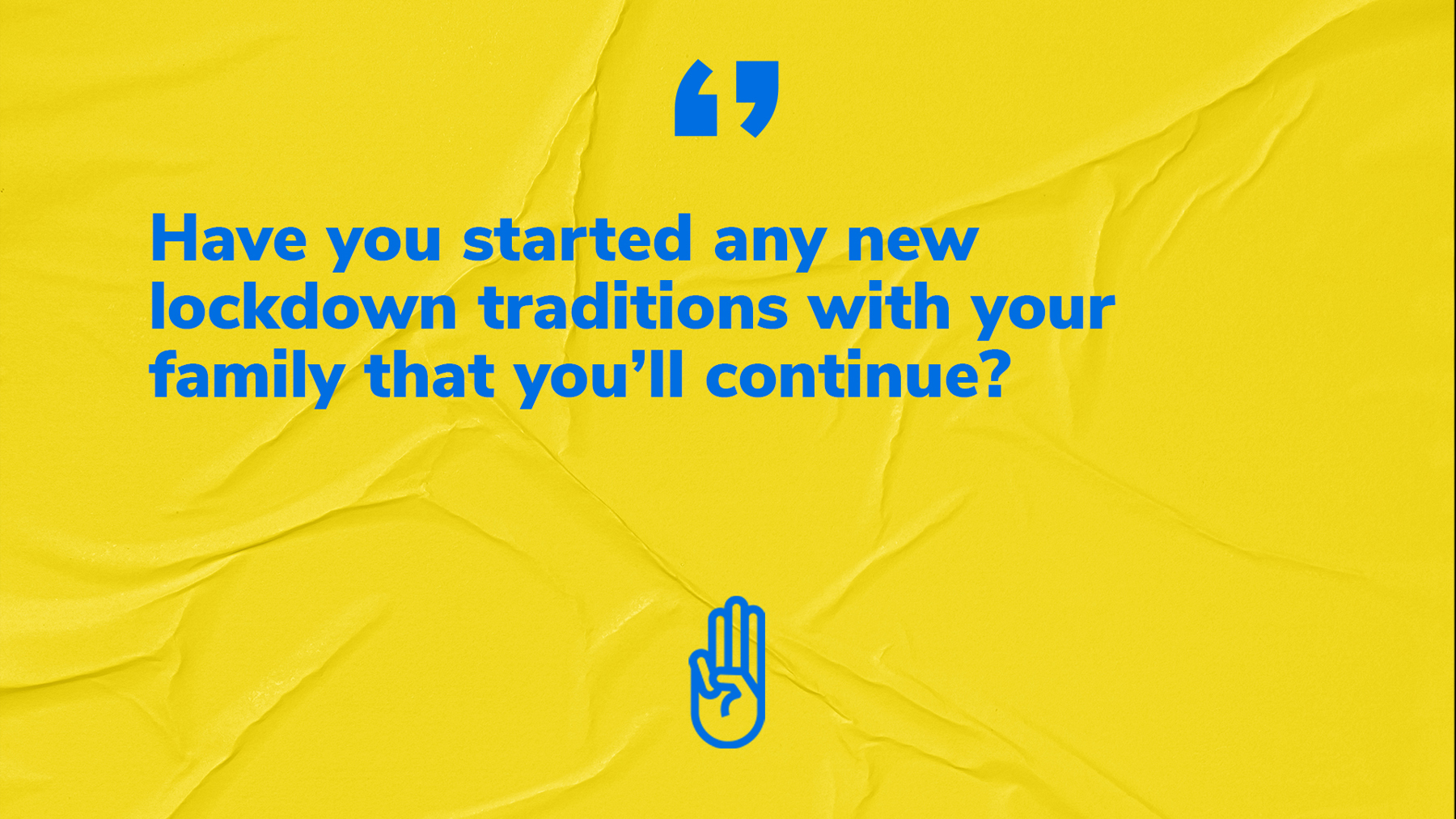 Have a read of some of the brilliant ideas below and share your own on our Facebook page.
Mitch's family have started a Kid's Café. He said: 'We have three Scouts aged 21, 17 and 13, and one night per week they're taking it in turns to cater for the evening meal. We've had Indonesian, Italian, Indian, Texan, Mexican, vegan and, coming this week, Tajikistani.'
Kirsty and her family have introduced pancake Sundays. She said: 'We make pancakes from scratch, sometimes with bacon and sausages, other times with fruit and chocolate spread as accompaniments. We always sit around the table and eat them together as a family. Just so nice to be able to spend the time together!'
Jason and his family have started doing arts and crafts every Saturday. 'Each week one of us chooses an art or craft and we'll give it a go – it's great fun, especially junk art or beach art,' he said.
Sharon's family have a festival disco every Friday. She told us: 'Have the glitter ball, lights, and front row seats. Queues for the loo aren't there, nor are the queues for food and drink!'
And finally, Gillian's family have been getting creative. 'We've been decorating our front room window every few weeks as we live on the main road. We have had lots of nice comments about it. We said we would carry on with this, especially for special events.' 
If you're looking for some inspiration for activities to keep everyone occupied, take a look at over 700 activities here.