Blog | 11 April 2020
5 ways to help young people bounce back
Illustrations: Scout Editions
We want to help equip a new generation with the skills they need to help them bounce back in the face of adversity.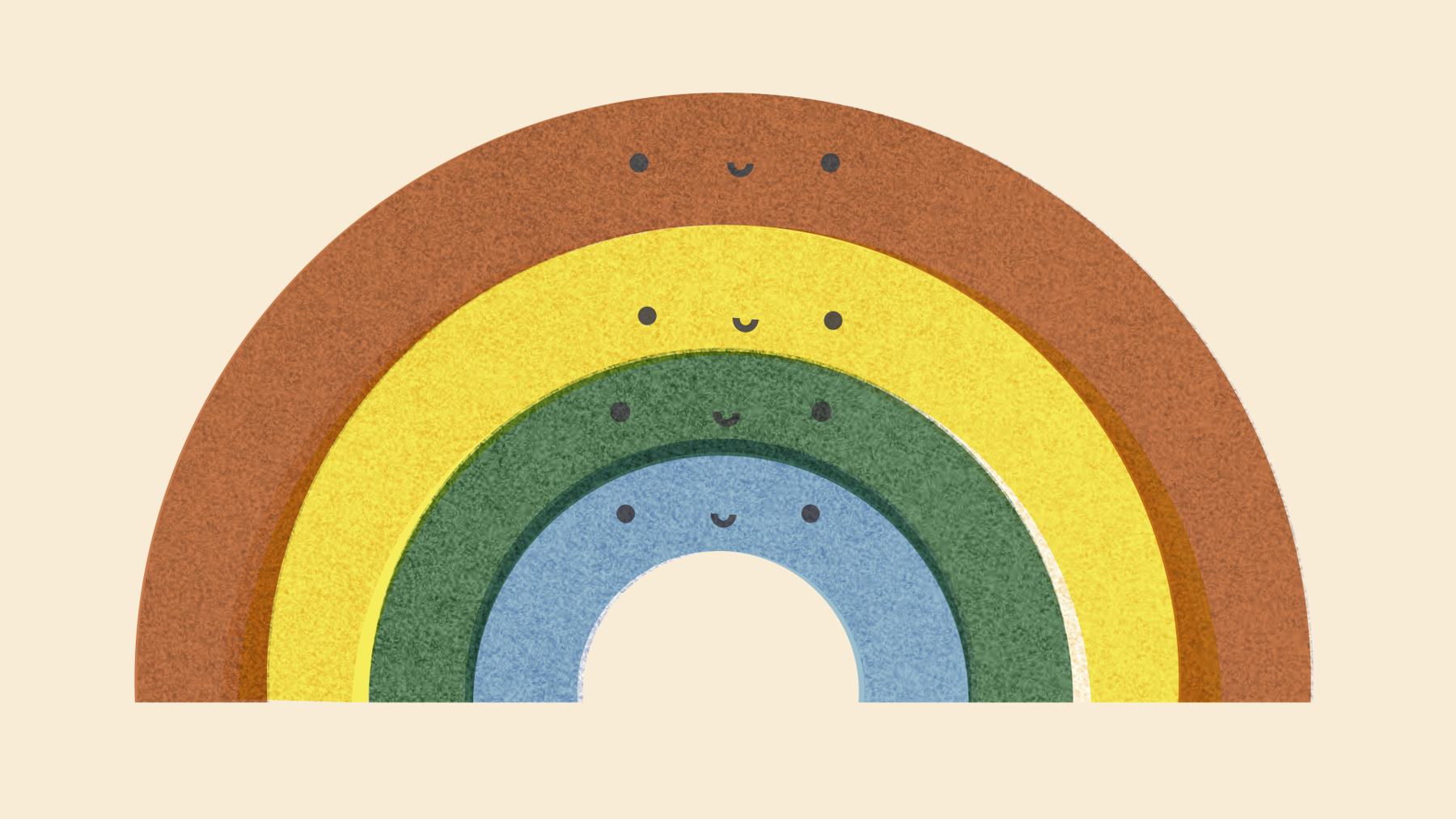 At the end of last year, we carried out a YouGov poll that found the majority of parents believe life is harder for young people today than 20 years ago (54%) – and that was before the current crisis. Young people face not only the alarming global news and health fears, but also greater amounts of exposure to social media, concerns about the impact this'll have on their careers, and less outdoor time and time spent with friends. We want to help equip a new generation with the skills they need to help them bounce back in the face of this adversity.
95% of parents who gave an opinion in the YouGov poll agreed. They said they believe it's important for their children to learn the skills to deal with the increasing pressures of everyday life (again, this was before things became decidedly not 'everyday'!).
As a practical response, we're sharing our five ways for young people to bounce back more easily. These can be used by all young people across the UK. While the ideas are based on our 112 years' experience preparing young people for the future, every parent and guardian can use these simple techniques to help their own children build their resilience, even if they're not a Scout.
Have a go at something new (and be prepared to fail).
Now's the perfect time to try something out, because no-one will see it! Your child could write a poem, paint a picture, learn a dance, try a new language – the results don't matter, it's just fun to experiment.
Learn and pass on a skill.
Once they've tried some new things, they should be able to find something they want to stick with. There are more free resources than ever before to help them (including The Great Indoors activities) and more ways than ever of sharing their skills at the end, whether it's via YouTube, Instagram stories, a Facebook Live – anything! Remember to keep internet safety in mind: the NSPCC have some good guidance on this.
Chat with someone different from you.
This is something best done supervised with an adult but there are lots of ways of connecting with new people, even from inside the home. Many elderly people are lonely, especially at the moment, and there are ways you can volunteer together to have phone calls with local elderly residents – check with your local coronavirus volunteers group (they often have Facebook pages) to see if something's in place, or you could use Age UK's resources to reach out to neighbours directly. If you decide to have a conversation via video chat, read our guidance to see which platform would be most suitable for you.
Achieve something as part of a team.
Every household's got to stick together in this, so why not work on your team building skills? You could do a DIY project together, have a spring clean, or learn one of those new skills together – the important thing is supporting each other through it.
Learn to pick yourself up, start again and bounce back.
This is one of the most essential things to learn as a young person. If they've had a bad day – they've lost their temper with a sibling, accidentally ruined a model they were making, or been upset by the news – show them how to put it behind them, start again, and face a new day with as much positivity as they can and some lessons learned. Knowing that it's okay to have bad days, and how to cope with them, will help them in the short term and importantly, in the long term.
This all builds on research from 2016 that shows people who belong to Scouts are 15% less likely to develop mental illness or depression by middle age. Over two thirds of parents (67%) also agree that being a Scout helps young people develop resilience.
With more than a century of experience helping young people develop skills for life, we're determined that, in these challenging times, we can help people cope – and thrive.
All references to the stats in the article:
YouGov poll of 1,000 UK adults 7-11 November 2019. Percentages show those who gave an opinion
Study supported by the Economic and Social Research Council, published in the Journal of Epidemiology and Community Health (October 2016)