Wellbeing champions
Are you ready to tear down the taboo around mental health and help boost your own and other people's wellbeing?
Scouts have said that they want to take practical, hands on action to create a better tomorrow for everyone. They told us that mental health is more important than ever, but that stigma still gets in the way of talking about it. 
That's why we're creating 10,000 Wellbeing Champions: children, young people, and adults who have committed to help tear down the taboo around mental health and do what they can to boost people's wellbeing.  
Anyone can become a Wellbeing Champion, whatever their age and whether they're part of Scouts or not. Young people can get stuck in by themselves, without any leader support. If you're under 13, you may need some help from a parent or carer, but the great news is that they can become a Wellbeing Champion too.  
Viewing this video on desktop? Double click the video to watch in full screen. 
To watch in full screen, double click the video
Follow the steps to become a Wellbeing Champion, then get your badge from Scout Store. This isn't an official qualification or role, but it's a great starting point and you can use it on application forms to show your knowledge and commitment to helping tear down the taboo surrounding mental health.  
The first step to becoming a Wellbeing Champion is understanding what wellbeing is, why looking after your wellbeing is important, and what sorts of things can affect wellbeing.
Your mental wellbeing is about how you're feeling right now, and how well you can cope with daily life. Our wellbeing can change from moment to moment, day to day, or month to month. Sometimes it changes because of things that happen to us and sometimes it changes for no reason at all. It can affect the way we feel about ourselves and others, and about the things we face in our lives.
©Mind. This information is published in full at www.mind.org.uk
The five ways to wellbeing are evidence-based actions that are designed to improve people's wellbeing. They won't fix mental health problems overnight (and some people will need extra support), but research suggests that giving the five ways to wellbeing a go is likely to boost your mood.
Connect. Feeling close to and valued by other people is really important. It doesn't matter how old you are – social relationships help wellbeing and act like a buffer against mental health problems. Try to find ways to spend time safely with others you care about, such as family and friends. Why don't you try a video call instead of messaging? You could even arrange to meet up safely (if it's possible where you live). Tell people what you've been up to and how you're feeling, then ask them how they are too and really listen to their answer. You could also do an activity together.
Be active. Regular physical activity helps people of all ages. It doesn't have to be an organised, fast-paced activity such as football or pilates. You could follow a yoga video, go for a walk (at your own pace), or dance around your living room. Being active outdoors is great, if you can – sometimes it depends on the space and weather you have. Sometimes it's nice to be alone, but you could also use being active to connect with other people where possible.
Take notice. It can be easy to try to do lots of things at once, or to do an activity without really thinking about it. When you can, slow down and really focus on what you're doing. Giving things like arts and craft, games, or stories your full attention can help you feel calmer and enjoy the moment. Why not go for a walk and pay attention to the scenery, try a new food and see how it tastes, or really focus on the next thing you create?
Learn. Learning something new can help you feel proud of yourself. If books, puzzles or video games are your thing, great – but if not, why not try to learn something a bit more practical? You could learn a new football trick, cook something new, or explore a new area.
Give. Sometimes other people are the best mood-booster. People who are more interested in helping others are more likely to rate themselves as happy. Research shows that just doing just one act of kindness a week for six weeks is associated with an increase in wellbeing. Acts of kindness don't have to be huge gestures: you could start by doing an extra chore at home or writing a note for a friend.
COVID-19 has affected different people in different ways. For example, people from Black, Asian and minority ethnic communities (BAME) are more severely affected by the pandemic. The reasons behind this are complex; they're underpinned by existing social inequalities including economic disadvantage, housing challenges, historic racism, and poorer experiences of healthcare or at work. Millions of people followed shielding guidance, spending months inside and social distancing within their own households. Young carers have also been affected as they've balanced caring responsibilities with school work – without respite.
It's important to remember that everyone's had a unique experience over the past few months: no two people's stories will be the same, so we need to listen to everyone and avoid generalising people's experiences.
To be a Wellbeing Champion, you need to know how to be a good listener when people are speaking about their mental health. Here are five top tips for active listening:
Always listen closely. Especially when someone's speaking about their mental health, try your best to focus on what they're saying without getting distracted. There are lots of ways to show someone that you're listening including facing them, making eye contact, and trying not to fidget. Not all of these things work for everyone (for example, some autistic people find it difficult to maintain eye contact), so find what works for you.
Show interest. Once someone's started talking to you, ask them questions about what they were saying to show you were listening and find out more about what they mean. If you feel able to, you could share some suggestions of things that have helped you if you've been in a similar situation – remember you're talking about the other person though, so try not to talk for too long about yourself.
Be positive about the future. Sometimes, when people are feeling really low, it's hard to imagine things getting better. Try to remind them that the future will get better and that there are people that they can turn to for support, including support services and charities (we've included some details below).
Show you're on their side. Try to make the person feel as comfortable as you can and don't judge what they say. You don't have to try to solve what they're telling you: just being there to listen will make a huge difference.
Get back in touch if you can. If you feel comfortable, get back in touch and see how the person's getting on. Are things any better? Could you signpost them to any sources of support?
If someone tells you something that makes you worried, for example, that they've been thinking about hurting themselves or someone else, it's important not to deal with it on your own.
You should always tell a trusted adult (like a parent or teacher) as soon as you can. Try to give them as much detail as you can remember.
If someone tells you something and asks you to keep it a secret, you may not want to break their trust, or you may worry that they could fall out with you if you tell someone.
But if you don't feel comfortable with what they've told you, or you think they (or someone else) could be in danger, it's important to tell a trusted adult what they've said.
You could tell them that you need to tell a trusted adult because you can't deal with this yourself or you're worried about them, but ask if there's someone they'd prefer you to talk to.
It may feel like you're breaking their trust, but telling a trusted adult will keep everyone safe.
It's also important to know where to go if someone's feeling low or needs further support. There are lots of people you can talk to if you're ever worried about yourself or someone else:
If you're under 19
If you're an adult
In Scotland and Northern Ireland
In a medical emergency, always call 999. Speak calmly and clearly and give the operator as much detail as you can. You can ask a trusted adult to help you do this.
Now you've learned about the five ways to wellbeing and how to be a good listener, it's time to use your new skills to have a conversation to help tear down the taboo. You could talk to family, friends, neighbours, or people you know from clubs. You should only ever talk to people you know and feel comfortable chatting to; always follow the guidance below.
Ask 'What makes you happy? What makes you sad?'
Talking about mental health might seem tricky, but we all have mental health (just like we all have physical health), so it's nothing to be worried about. Why not take some time to ask what's been making other people happy or sad lately?
Once you've listened to everyone, you could try some of the things that have been making others happy and see how it makes you feel. You could take it further by making a poster to share so others can find things to try to boost their wellbeing.  
Make wellbeing chatterboxes
Knowing how to start conversations about mental health and keep them going can be challenging; a wellbeing chatterbox will help you keep talking. Use our handy template, then write a different question on each flap to help the conversation flow. You could ask things like:
What's your favourite way to be active?
What was the last good story you read or watched?
How do you feel today?
How do you relax on a tough day?
What's been making you smile lately?
Use your chatterbox as a prompt when talking to friends or family. You could even share how you made your chatterbox and encourage others to make their own, or take it a step further and make a poster or some artwork to share the five ways to wellbeing and your favourite examples. How else could you introduce people to new things they could try to boost their wellbeing?
Run an emotional wellbeing group
Organise a Zoom session for your friends or family, then share what you've learned about wellbeing and the five ways to wellbeing. Challenge everyone to try some of the five ways to wellbeing over the next week or so.
If you have social media, you could encourage others to become Wellbeing Champions and share your favourite ways to boost your wellbeing. The more people that are helping to #TearDownTheTaboo, the more change we'll make together. It doesn't matter whether you talk in person, online, or by letter: every conversation about mental health is important.
Step three: become a Wellbeing Champion
Now you've learnt all about wellbeing and taken action to help tear down the taboo, it's time to become a Wellbeing Champion. Tell us all about your journey to get your certificate, dos and don'ts card (with reminders of what you've learned and further support links), and social media graphics (to show the world you're a Wellbeing Champion, committed to tearing down the taboo on social media).
Take it further: Wellbeing Champions challenges
The Wellbeing Champions challenges help you to explore the five ways to wellbeing, help others, and earn stage one of your The Great Indoors Badge. You can complete the challenges in any way you like; we've added some activity ideas that might help, but you don't have to choose these if you've got a different idea. 
The challenges have also been mapped to other badges they help you work towards too. 
Guidance and further support
Do follow the government's coronavirus guidance for your area.


Do listen carefully to what people are saying when they talk about mental health and treat them with respect.


Do tell a trusted adult if you're ever worried about yourself or others. Never keep things to yourself if you're worried or someone is in danger.


Do look after your own mental health: you won't be able to help others as effectively if you don't look after your own wellbeing. 


Do tell your Scout leader if another Scout tells you something that makes you feel worried.
Don't have unsupervised one-to-one contact

between a young person an

d

an adult

(except

within families or with carers

) – this includes by letter, email, phone chat functions or video.


Don't record videos where personal or sensitive information is on display or anyone's wearing inappropriate clothing.


Don't feel like you need to have all the answers: listening is a really good way to let someone know you're there for them.


Don't keep things to yourself if you think someone is in danger or needs further help, even if the person has asked you not to tell anyone.


Don't share what others have told you online or with other people in person, unless you're telling a trusted adult because you're worried about someone. If you're worried about someone, tell a trusted adult immediately.
In a medical emergency, always call 999. Speak calmly and clearly and give the operator as much detail as you can. You can ask a trusted adult to help you do this.
For everyone
If you're under 19
If you're an adult
In Scotland and Northern Ireland
In Wales 
Meic: call 0808 802 3456, text 84001 or visit the website for live chat.
If you're a Scout leader
Working with
Inspire
Inspire is an all-island charity and social enterprise working together with people living with mental ill health, intellectual disability, autism and addictions across Ireland, to ensure they live with dignity and realise their full potential.
Learn more about Inspire >
Working towards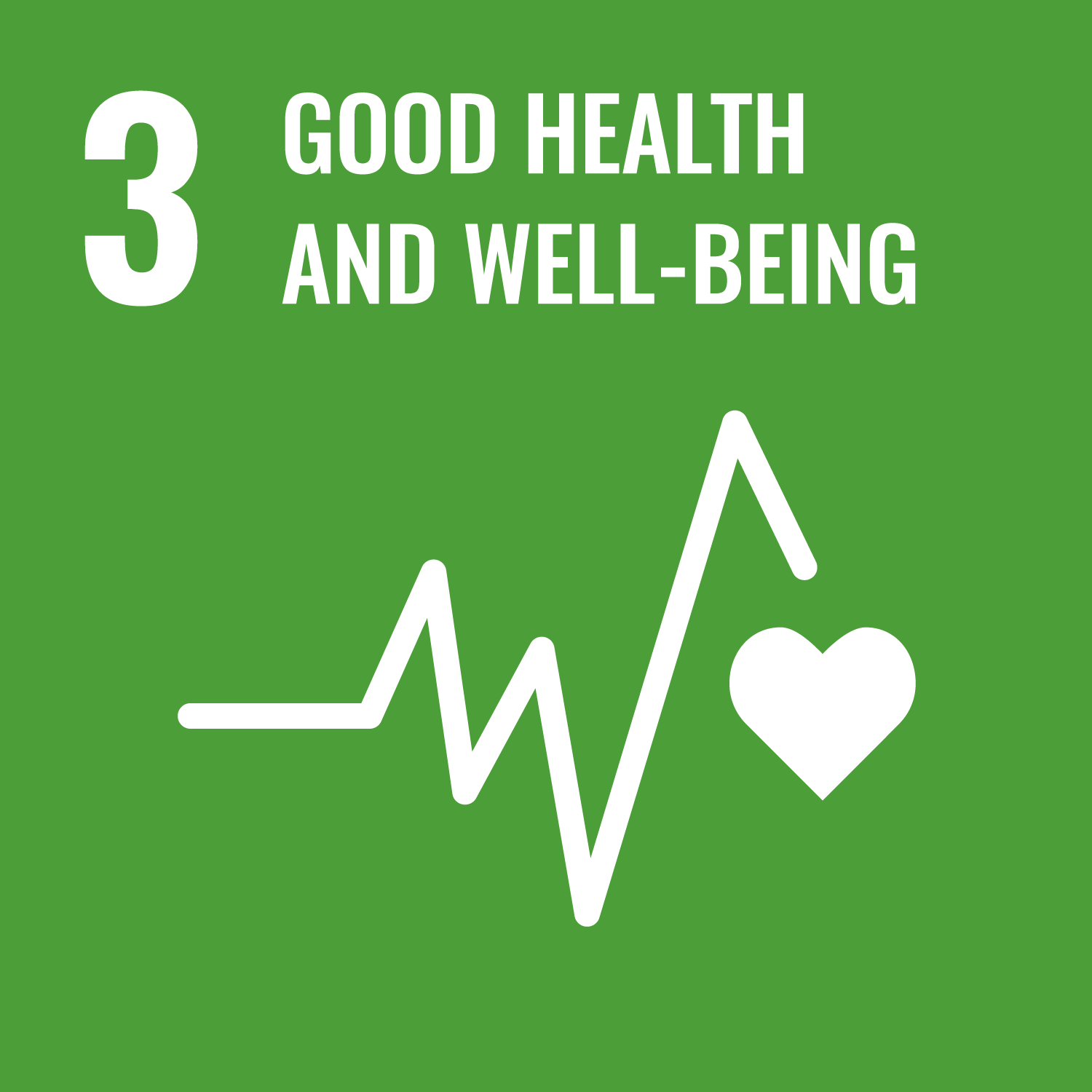 By becoming a Wellbeing Champion, you'll be working towards Sustainable Development Goal 3: Good Health and Well-Being. 
To find out more, head over to the Scouts for SDGs website.