What's mental health?
Did you know in 2020 Mind reported that 1 in 4 adults and 1 in 10 young people experience a mental health problem?
Mental health refers to the way we think, feel and act. Everybody has mental health, the same way everybody has physical health, and we need to look after it. 
Lots of people, from all backgrounds and of all ages, can experience a mental health problem, so being able to talk about it is important. 
There're many things that can negatively impact mental wellbeing for young people and adults, such as a challenging time at work or at school. 
If you go through a period of poor mental health, you might find that the ways you're frequently thinking, feeling or reacting can become difficult, or even impossible, to cope with. 
Supporting mental health in Scouts
Mental health can sometimes feel like a complex and intimidating subject. 
However, anyone can experience a mental health problem, so being able to talk about it's important to us all - and you don't need to be an expert on mental health to start a conversation.
Scouts can play an important role in supporting mental health and wellbeing, through activities and badges, friendship, getting outdoors, and talking about and developing understanding around mental health. Often, small everyday actions can make the biggest difference.
Research by Dibben, Playford & Mitchell showed that young people who are involved in Scouts or Guides have better mental health in later life.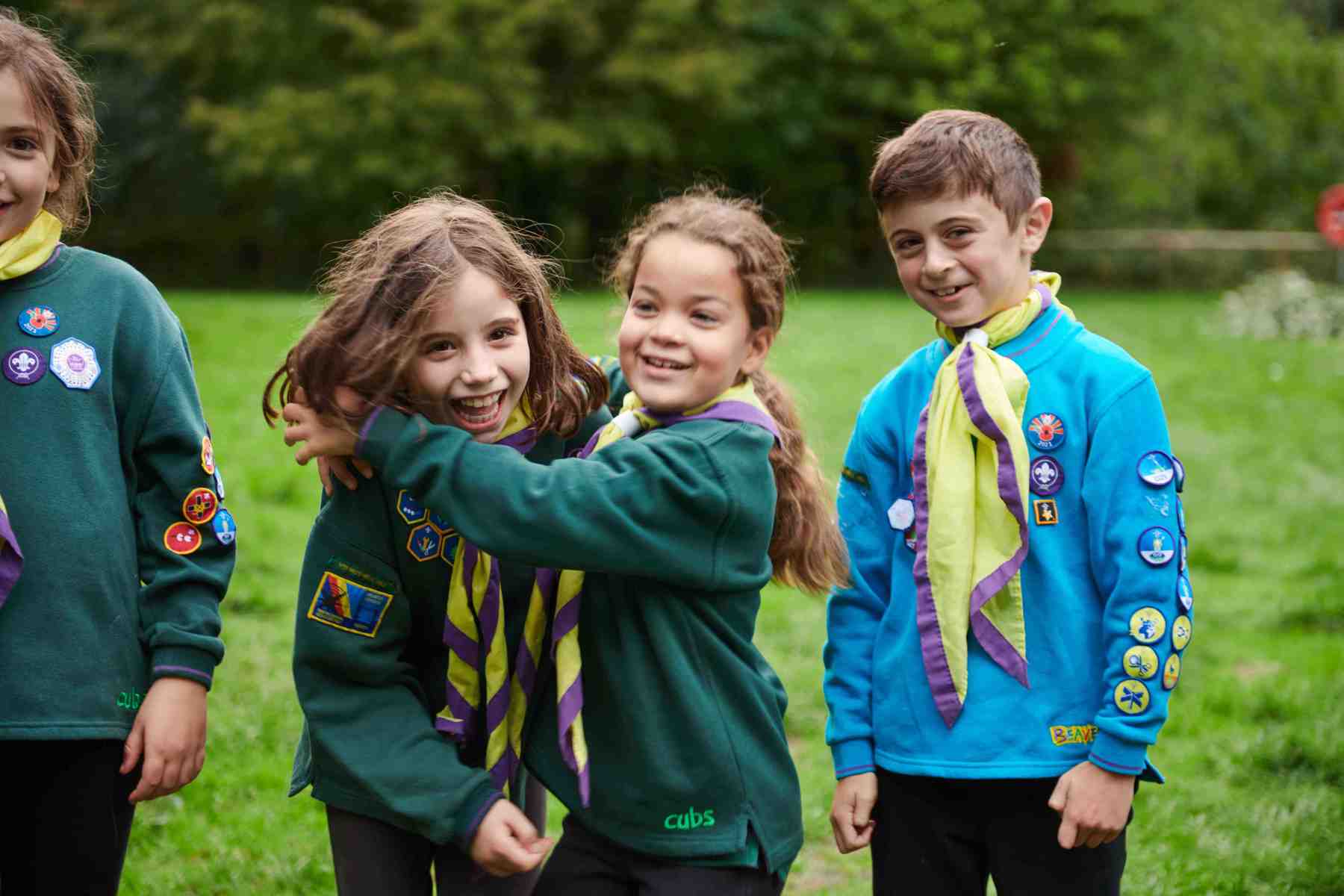 Spotting the signs and symptoms
If you're concerned about an adult volunteer or young person's wellbeing, try to stay calm and have a conversation with them. Where appropriate you might have a conversation with the young person's parent or carer. 
If a young person is at immediate risk of significant harm, follow the advice and guidance on the Yellow Card and inform their parents or carers.
The signs and symptoms can be:
Tearful or frequently upset
Avoiding friends or social events
Not enjoying activities they enjoyed before
Unable to carry out normal tasks or handle daily stresses
Restless
Changing their eating habits
Abusing alcohol or drugs
Angry for prolonged periods of time
Having paranoid thoughts
Talking about suicide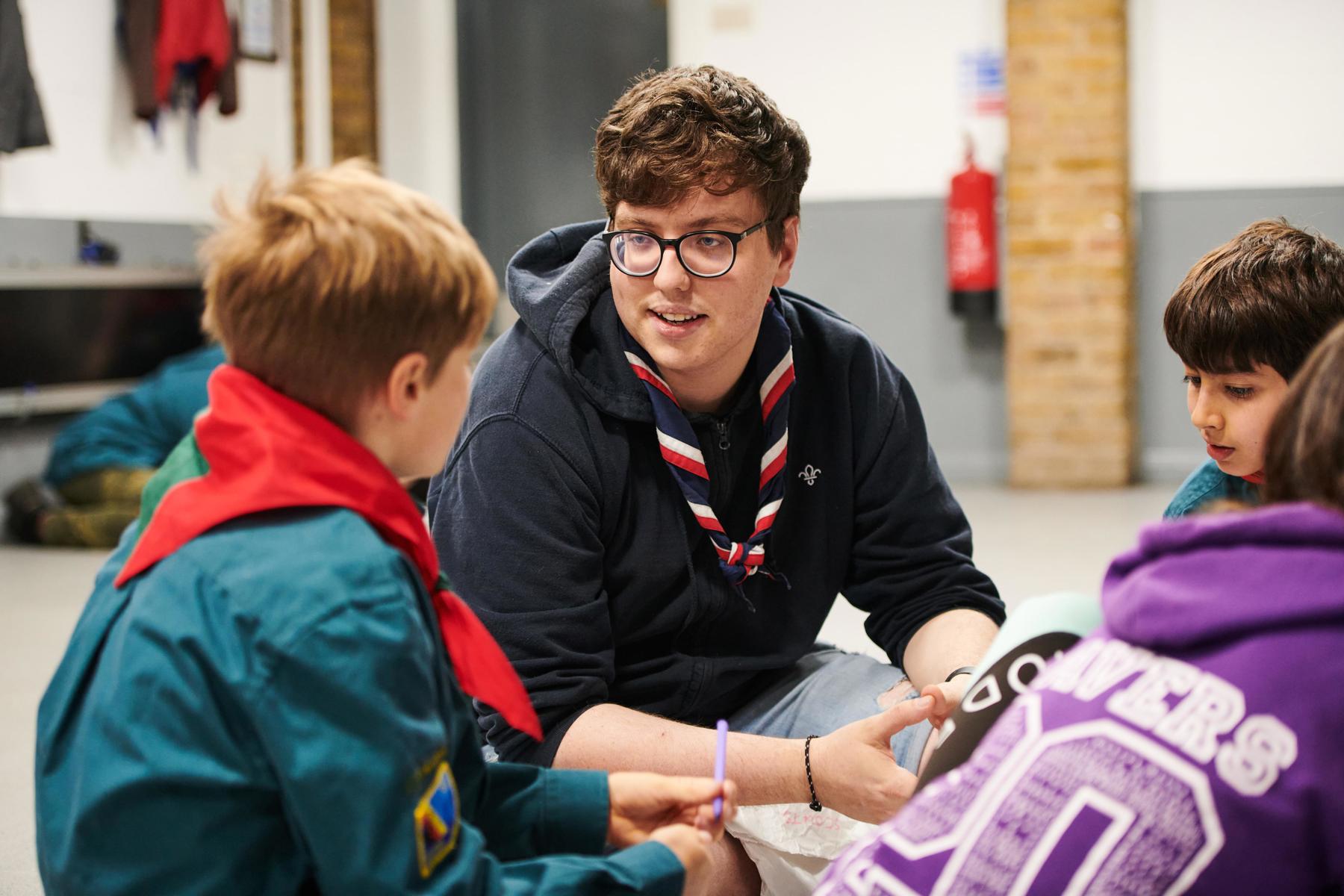 How to start a conversation
The Anna Freud National Centre for Children and Families provide advice and guidance for adults working with young people and a helpful way of remembering how to promote mental health.
They provide an easy model to remember how to approach mental wellbeing called CARE (meaning Curious, Approachable, Refer and Empathy). 
Curiosity is non-threatening and opens up conversations, as you show an interest in hearing that person's perspective.
Over time you'll begin to know both your young people and the adults you volunteer with very well. You may notice a sudden change in behaviour, attitude or mood - remember, no change is too small. The signs and symptoms listed above may help you to identify changes.
Be curious about this and ask them if they want to talk. You don't need to be a mental health expert to listen and you don't need to know all the answers. If you need to ask questions, keep them open-ended.
Create a safe space for them to open up. This should be somewhere they feel comfortable and you're unlikely to be distracted.
When you're discussing mental wellbeing with a young person, remember to remain within the guidelines of the Yellow Card. 
Always remember your responsibilities in your role as a volunteer. 
You may begin a discussion with a young person or adult volunteer and realise you don't have all the answers. Be honest about not knowing and agree how you'll follow up. 
Encourage the young person or adult volunteer to speak to the people they live with, or to a GP, about how they're feeling.
You might also signpost them to support organisations or charities, either nationally or in your local area.  
In line with the Scout's safeguarding procedures, if you're concerned that a young person is at risk of harm from themselves (or others) you'll need to pass this information on.
Inform the young person where possible that you're required to pass any concerns on. Agree with them on how you will inform their parents and carers – will you do it directly, or support the young person to do so? 
If you're concerned an adult volunteer is at risk of harm to themselves or others, you should pass this on to the person's line manager.  
Let them know that this time is for them to talk, and you're there for them. Try not to offer solutions right away and ask what they think could help. 
Be non-judgmental and listen to the young person or adult.
Try to think of being alongside the person on their journey and providing a space for them to reflect rather than trying to rescue them.   
Promoting good mental health in your group
Some people find it difficult to talk about mental health and wellbeing.
Being open and gently encouraging conversation in Scouts helps mental health to become an everyday topic that young people and adults are more comfortable to talk about. 
Take part in one of our many activities to help promote and boost good mental health. Some of our favourite ones are:
We also have a Better Mental Health For All programme as part of A Million Hands.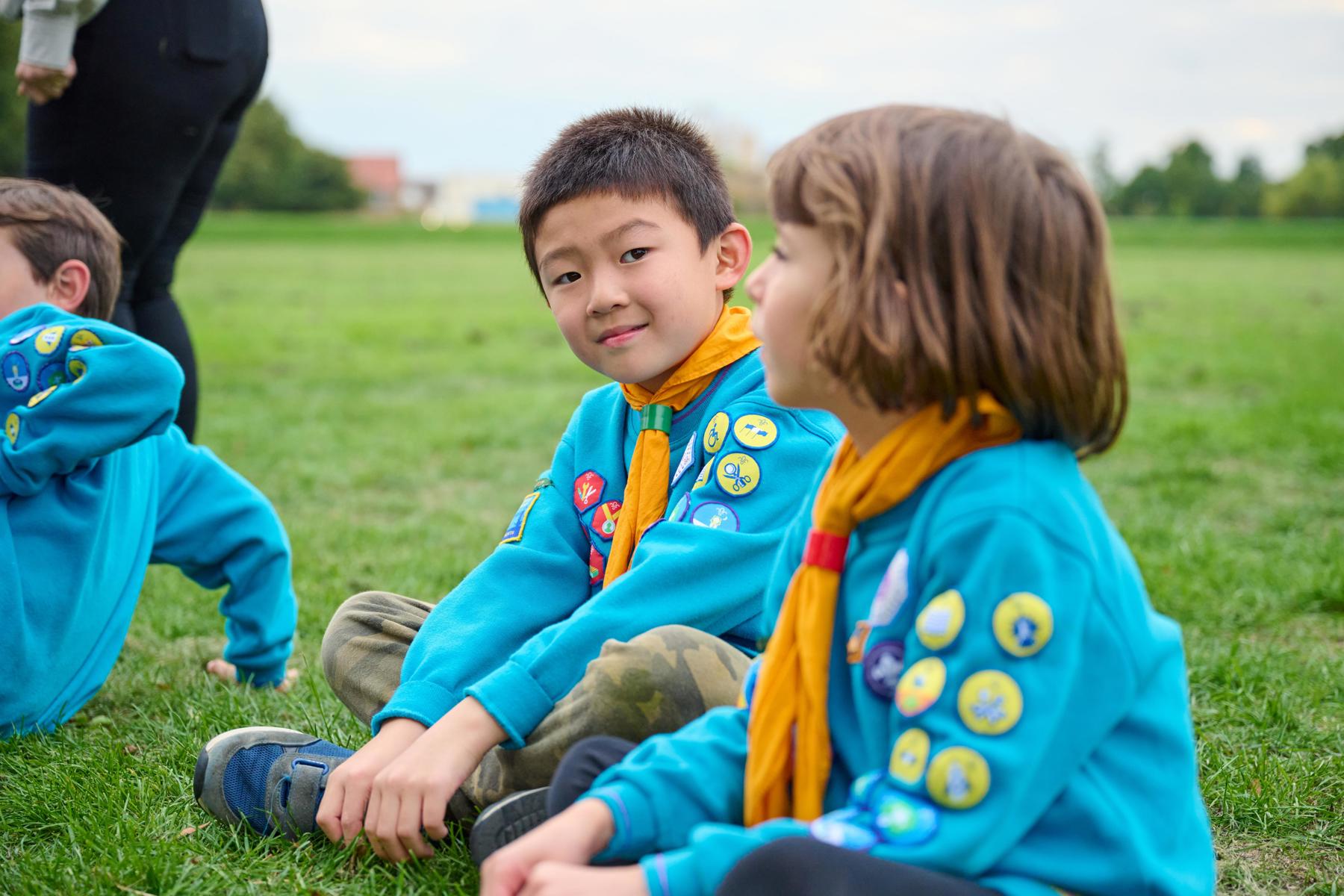 Connecting with others can help us feel close to people, and valued for who we are. Being social means different things for different people – you might prefer being in quieter situations with one other person, or you might like being in big groups. You might like to connect with people online, or you might enjoy phone calls or sending letters.
Here are some ways you could make a connection today:
If you feel comfortable, you could try speaking to someone new
Ask how someone's weekend was, and really listen when they tell you
Put 5 minutes aside to find out how a friend or neighbour is doing
Give a colleague a lift to work or share the journey home with them
Many people find that physical activity helps them maintain positive mental health.
This doesn't have to mean running marathons or training every day at the gym. There are lots of different things you can do to be a bit more active.
Studies have shown that getting active can help you sleep better, have happier moods, and reduce feelings of stress, anxiety and racing thoughts.
Here are a few ideas for how you can get active today:
Take the stairs rather than the lift
Go for a walk at lunchtime
Walk into work – maybe you could go with a colleague
Get off the bus a stop earlier than usual and walk the final part of your journey to work
Take part in a sporting activity or sports class
Have a kick-about in a local park
Do some stretches before you get ready in the morning
If you're in the office, walk over to someone's desk instead of calling or emailing
Reminding yourself to take notice can help you to be aware of how you're feeling. It can help you understand what triggers your feelings of stress or anxiety.
Some studies have shown that savouring 'the moment' can also help you to feel more positive about life.
Take some time to enjoy the moment and the environment around you. Here are a few ideas:
Get a plant for your desk, home or Scout meeting place
Have a 'clear the clutter' day
Take a different route on your journey to or from a shop, Scout meeting place or work
Visit a new place for lunch or try a new recipe for dinner
We're always learning new things – often without realising it. Feeling like you're learning and developing can boost your self-esteem.
And sometimes, setting goals can help you to feel more productive and more in control of your life.
What can you learn today? Here are a few ideas:
Find out something about your colleagues, neighbours, volunteers at Scouts or friends
Sign up for a class
Read the news
Discover a new book to read, or set up or join a book club
Do a crossword or Sudoku
Research something you've always wondered about
Learn a new word or start learning a new language
Sign up to a new class or course
There's been lots of research about the effects of taking part in social and community life. Some studies have shown that people who help others are more likely to rate themselves as happy.
Is there anything you can do today, to be kind or helpful to someone else? You could try:
Making a cup of tea for a friend, neighbour or colleague
Offering to help someone with something they're stuck on
Introducing yourself to a new-starter at Scouts, in a class, at work or a new neighbour to help them feel more at ease
Seeing if there're any volunteering initiatives open at work - or encourage people to take part in Scouts
Mental Health Organisations
A range of Mental Health Organisations, who can provide support for both young people and adults.
Find support
You can share this page by clicking the share icon at the top of this page. To print the pages, right click and press print, but please consider the environment.