Taking Scouts online
Keep young people safe even when they're at home
Although we've had to stop our face-to-face meetings during the coronavirus pandemic, you can still stay connected with your groups online –  trying new activities, learning new skills and working towards badges and awards.
Keeping everyone safe is the number one concern for all of us at the Scouts. That's why we all need to continue to follow the Code of Behaviour set out in the Yellow Card when connecting with young people online.
As always, if a volunteer has any concerns about a young person's welfare (including their online experiences), they must follow the reporting process set out in the Yellow Card.
Yellow Card: Young People First
PDF – 105.6KB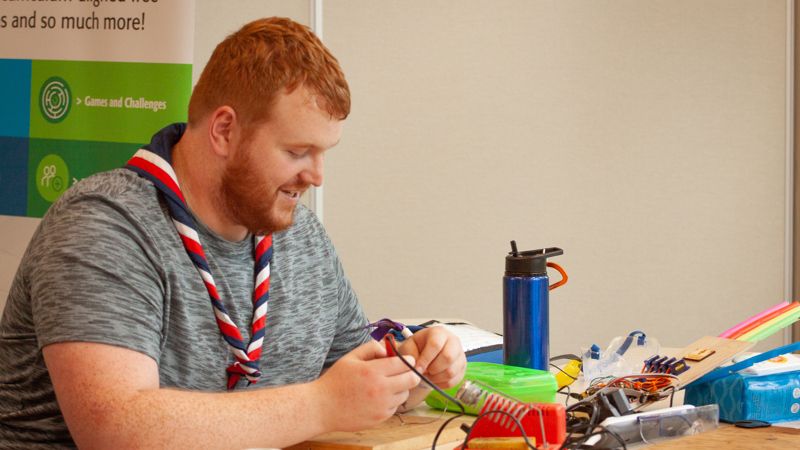 Ratios
There must be at least two adults present at all times during any online activity. Ideally both adults should be Scout volunteers, but you can use a parent rota to support as you might normally do. Young people must never be left in a one-to-one situation with an adult. This protects us all and also ensures that young people understand that even in these difficult times, the Scouts take safeguarding seriously.
Further info
NSPCC - more support around online safety or bullying
Net Aware - safety tips for social media and games
Thinkuknow - staying safe online at home