Keep learning
Activities, badges and awards young people can work on while at home
With so much going on, we understand that everyone has a lot to deal with. For some families, keeping Scouts going through this period may not be top of mind, but for others it may be a way to bring some normality into life. That's why we'll be sharing activities to help young people and their families take part in Scouts together, to keep learning skills.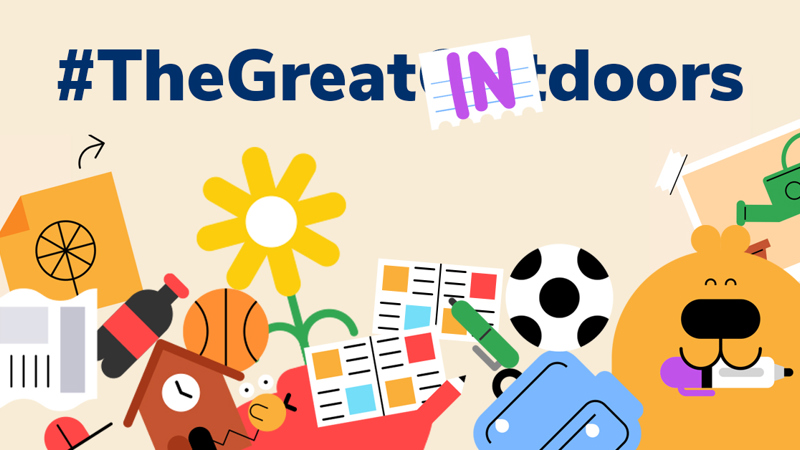 The Great Indoors
Heard about the Great Indoors? Here, you'll find over 100 ideas of activities young people can do at home for no or little cost. Please share far and wide. These are activities, not just for Scouts, but for everyone!
Find out more >
A Million Hands
There are loads of activities in the A Million Hands programme that can be done at home, especially in the mental health theme. Check out some of the activities, including mental health bingo and creating a wellbeing chatterbox.
Find out more >
Adapting the programme
We want young people to stay safe and keep learning, and continue to recognise their hard work and achievements. Our guidance on programme flexibility should help you decide which programme changes to consider and make clear any rules or guidance that must still be followed.
Read more
Some badges to try at home
The Great Indoors Badge
The Great Indoors Badge allow you to share what you've learnt and find a way to support your community. This is our first ever opportunity to share the Scouts experience wider than we ever have, as we invite all our  Scouts and our non-Scout friends, to join in activities from The Great Indoors and earn The Great Indoors Badge.
Do this badge >