UK Contingent Grants
Information on grants and support available to help you attend the Moot.
But I can't afford to attend the Moot…
Here at the UK Contingent, we hate that finance is a barrier to entry for attending world events. If we could, we'd love to make the event free for everyone! But unfortunately events cost money to organise, so we're doing the next best thing and working hard to remove financial barriers for members who may otherwise be unable to attend. 
We ran a survey asking members what they saw as the main barriers to attendance at World Events. You told us that the biggest barrier to attendance was cost, and we hear you. So for the first time ever, we're opening grant applications alongside the Moot application process as part of our inclusion objective. This is so we can tell you if you'll be receiving a grant from the fund before you have to commit to paying your deposit. 
So if you think the Moot sounds fantastic but don't know if you can afford to attend, we really want you to submit an application anyway. 
If your application is successful, you don't need to make a decision on whether you can afford it until June, at which point you're still free to withdraw at no cost. In that time we'll let you know if we'll be giving you a grant from our inclusion fund, what the value of that grant would be and offering tips and advice on finding other sources of funding. 
Loads of people have attended world events already without paying a penny and we'll do our best to equip you with the knowledge you need to be able to do the same.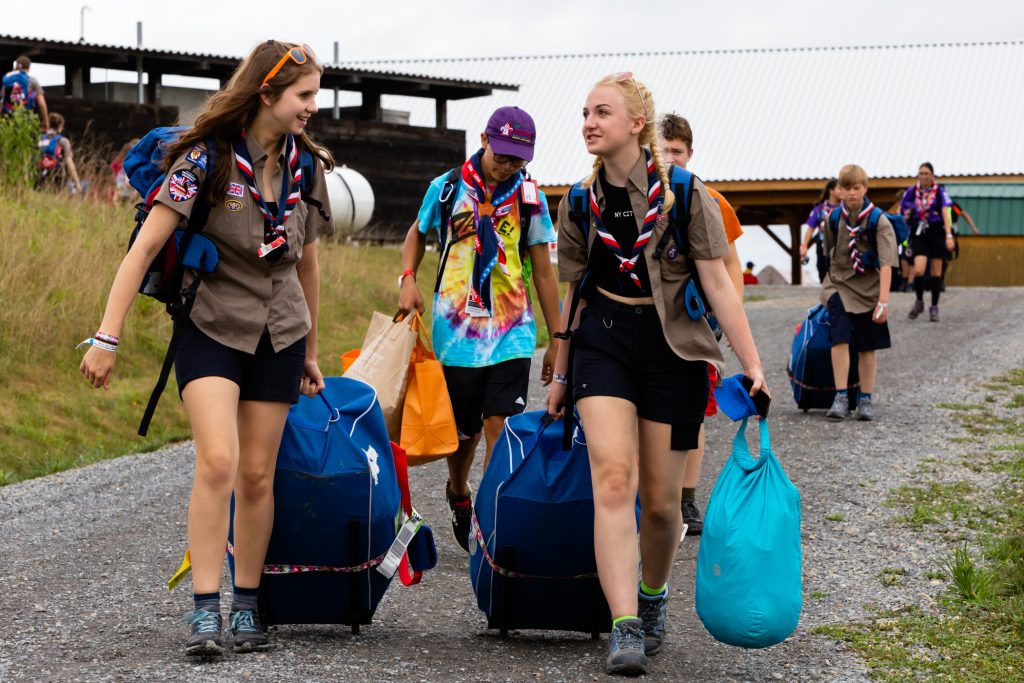 Finance can be a very personal subject but Scouts is a safe space to have a conversation about money, don't be embarrassed to ask for help. Lots of people are feeling the crunch at the moment, you're not alone, and you deserve to have an amazing international experience as much as the next person. Helping each other afford to go on great experiences is what Scouting is all about.
Kris H, grant recipient at Roverway 2018 and WSJ 2019
---