Scout Pride
We believe in bringing people together.
Scouts welcomes everyone, regardless of gender identity or sexuality. To help celebrate the inclusion and diversity we're so proud of, we held Scout Pride 2021 throughout June – a month-long series of online events including fun activities, useful webinars, thought-provoking discussions, and practical training and support, all focused on pride in our values. We're really pleased to be back out in the community supporting Pride events across the nations in 2022.
Why Scouts attend Pride
Attending Pride events is a way of demonstrating our commitment to building a more inclusive society and openly welcoming LGBT+ members. We've been attending Pride events around the UK for a number of years.
We have a clear Equal Opportunities Policy and attend Pride events to demonstrate our commitment to equality. We have staff and volunteers specialising in equality, diversity and inclusion, including our National Inclusion Team volunteers, and even a national unit supporting LGBT+ adults in Scouts.
How you can get involved
Whether you're a young person wanting to join or an adult interested in our many volunteering opportunities, visit our volunteer page and enter your postcode to find out about Scouts near you.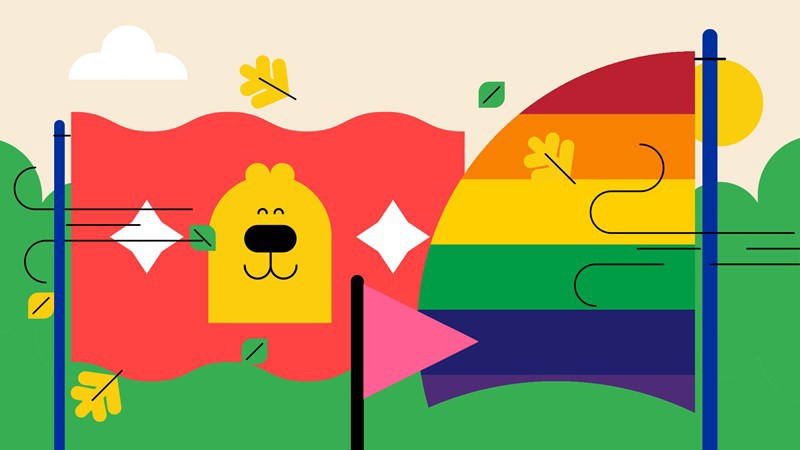 Scout Pride 2022
2022 is shaping up to be a year full of spectacular Pride events! From Belfast to Brighton, Manchester to London, Scouts will be attending several Pride events during the year.
View Pride events >
Get in touch
If you've any questions, please contact Scouts UK Headquarters at scout.pride@scouts.org.uk.
FLAGS is a National Scout Active Support Unit that actively supports the recruitment, retention and ongoing support of LGBT+ adults in Scouts. You can check out their website or email them to see find out how they can support you.