Scout Pride 2021
A series of activities and events to celebrate LGBT+ Pride month
Scouts welcomes everyone, regardless of gender identity or sexuality. To help celebrate the inclusion and diversity we're so proud of, we held Scout Pride 2021 throughout June – a month-long series of online events including fun activities, useful webinars, thought-provoking discussions, and practical training and support, all focused on pride in our values.
Join the conversation #ScoutPride
Facebook @scoutassociaton
Twitter @UKScouting
Instagram @scouts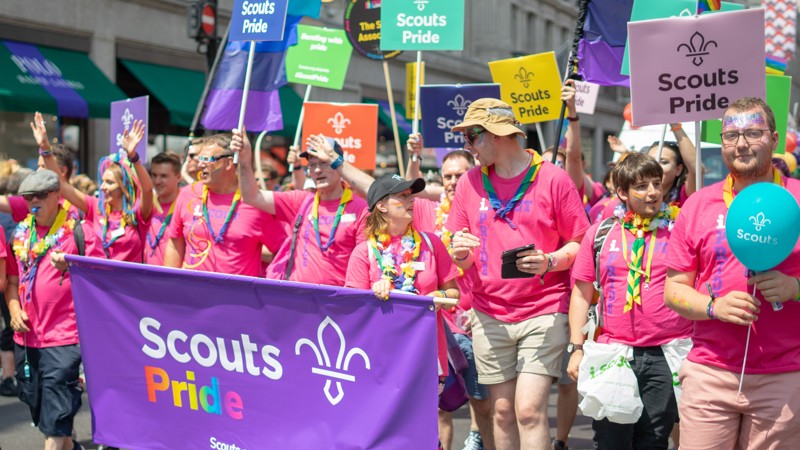 Contact us
If you've any questions, please contact Scouts UK Headquarters at scout.pride@scouts.org.uk.
You can also contact the FLAGS (a National Scout Active Support Unit that actively supports the recruitment, retention and ongoing support of LGBT+ adults in Scouts) to find out how they can support you, by emailing pride@flagscouts.org.uk.