Dungeons & Dragons
Our partnership with Dungeons & Dragons introduces Scouts to the world of role-playing, building confidence and other skills by exploring a new realm of fantasy storytelling.
We're so excited to announce our new partnership with Dungeons & Dragons who are sponsoring the Scouts Entertainer Activity Badge.
As well as co-producing some fantastic new activities, Dungeons & Dragons are offering a free starter set to Scout groups to help them get stuck in.
These resources can all be used either virtually or face-to-face, making them great for Scout groups to use in the current climate.
Get your free Dungeons & Dragons starter set 
Our friends at Dungeons & Dragons are offering a free Dungeons & Dragons starter set for your Scout group. This is available either as a PDF download option or the physical starter set, both are available to order from Scout Store now. 
Included in the starter set is a 32 page rulebook, a 64 page adventure book, 5 pre-generated character sheets, and a set of 6 dice (the dice aren't included in PDF option, but you can use an online dice roller instead).
Groups will need to cover the postage costs for the physical starter set. You don't need to pay anything for the PDF version.
We'll distribute the physical starter sets on a first come first served basis. 
Don't forget to order your Dungeons & Dragons badge from Scout Stores.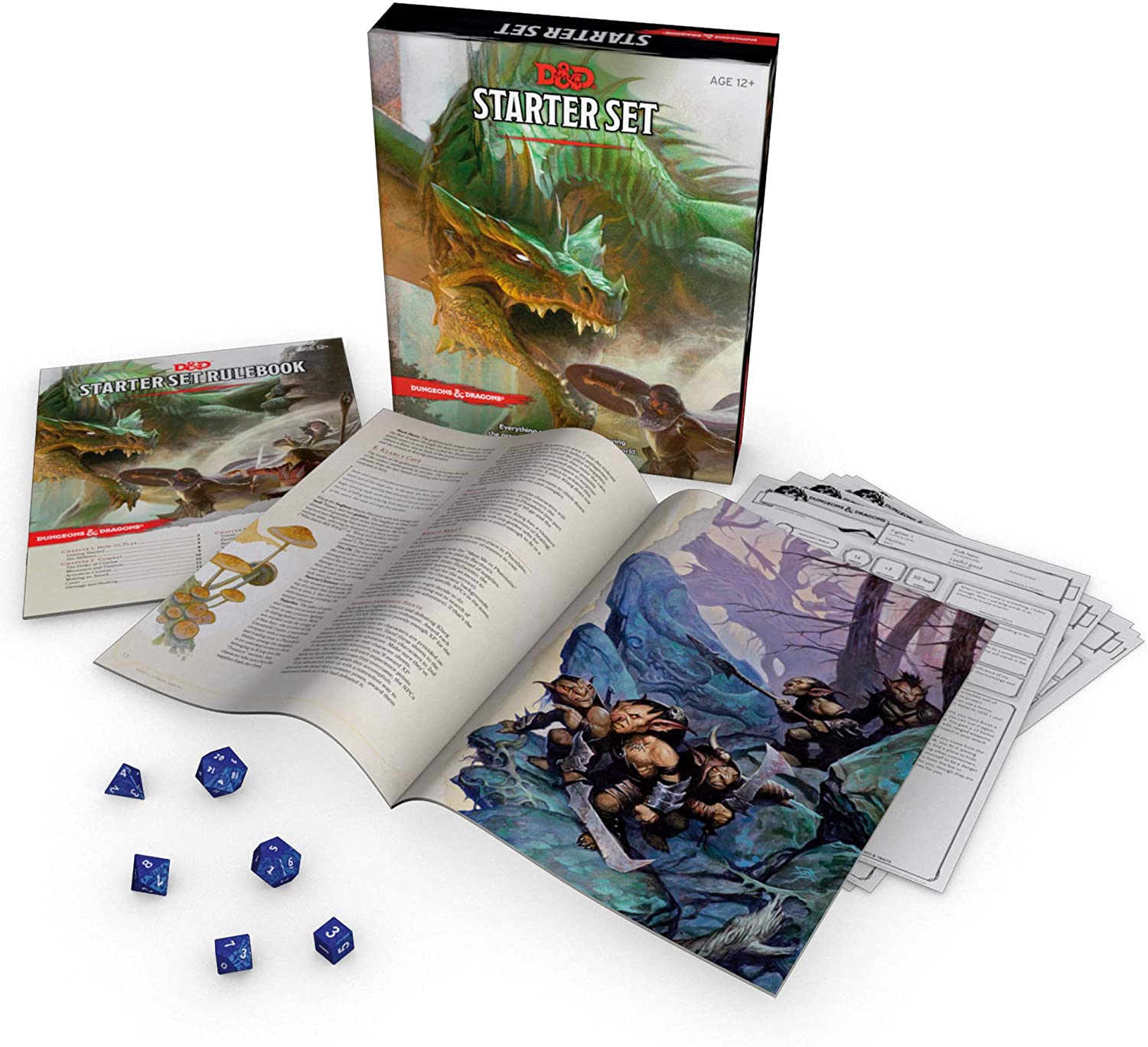 Free Dungeons & Dragons Adventure
In addition to the free starter set, Dungeons & Dragons have provided a free digital preview from the Essentials Kit, which is another great first D&D experience. This features the "Gnomengarde" adventure, and 6 pre-generated characters. It can be played with just the Basic Rules, which are also a free download. 
Download the Adventure Preview >
Dive into D&D
Learn all about Dungeons & Dragons in this video from Wintercamp 2021 featuring members of the D&D team! First, Dragon Talk hosts Shelly Mazzanoble and Greg Tito introduce the game and answer your questions. Then (38:00) Head of Adventurers League, Chris Lindsay, takes 4 Scout players on an adventure so you can see how the game is played.
To watch in full screen, double click the video
Activities:
Create a fantasy character
Create a character and meet your mates in this introduction to online adventures.
Ages: 10½ to 18 | Takes: 20 minutes​​​
Weird fact world building
Work together to set the scene and kick-start your own D&D adventure.
Ages: 10½ to 18 | Takes: 20 minutes​​​
Will the flip decide your trip?
Join together to help your character travel across the land but beware: a flip could decide the success of your trip!
Ages: 10½ to 18 | Takes: 30 minutes​​​
Is the roll in control?
Don't let the dice decide your destiny – assemble your characters and work together to overcome some interesting challenges.
Ages: 10½ to 18 | Takes: 45 minutes​​​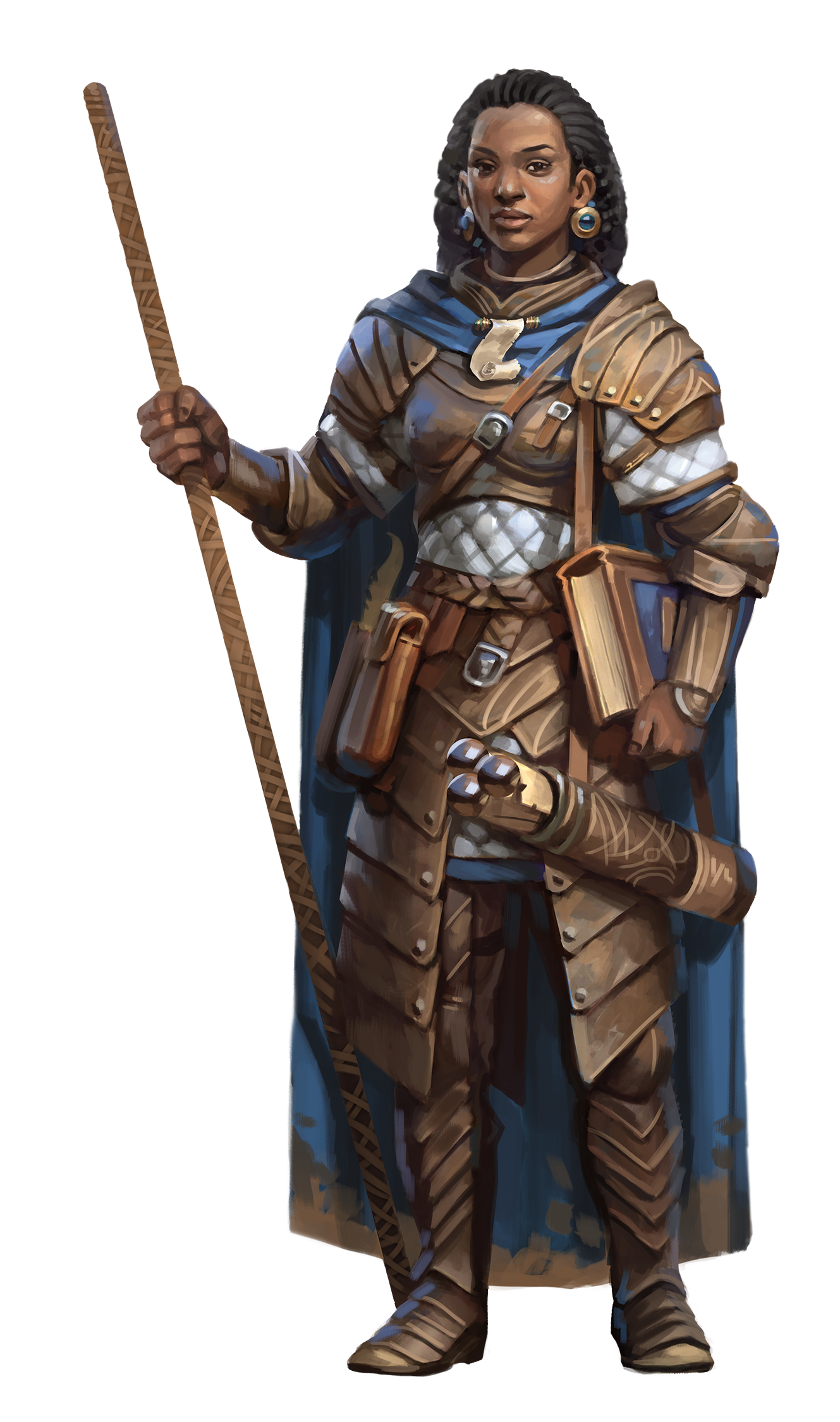 About Dungeons & Dragons
Dungeons & Dragons is a cooperative storytelling game that harnesses your imagination and invites you to explore a fantastic world of adventure, where heroes battle monsters, find treasures, and overcome quests. Like games of make-believe, Dungeons & Dragons is driven by imagination. It's about picturing a crumbling castle in a darkening forest and imagining how a fantasy adventurer might react to the challenges that scene presents.
In this fantasy world, the possibilities are limitless.
Unlike a game of make-believe, Dungeons & Dragons gives structure to the stories - a way of determining what happens next. Sometimes players roll dice to see whether their attacks hit or miss, and whether their characters can scale a cliff, roll away from the strike of a magical lightning bolt, or pull off some other daring feat. Anything is possible, but the dice make some things more likely than others.
Find out more on the Dungeons & Dragons website.