Blog | 24 June 2022
Programme blog: Our top activities to get outdoors this summer with Scouts
Written by Nicola Hilliard, Creative Content Producer
Summer is a great time to get outside, whether it's by the beach, in the woods or in the school playground.
Wherever your group can get to this summer, even if it's at your own meeting place, we've lots of games and fun activities to fill those longer nights and create inexpensive action-packed camping adventures.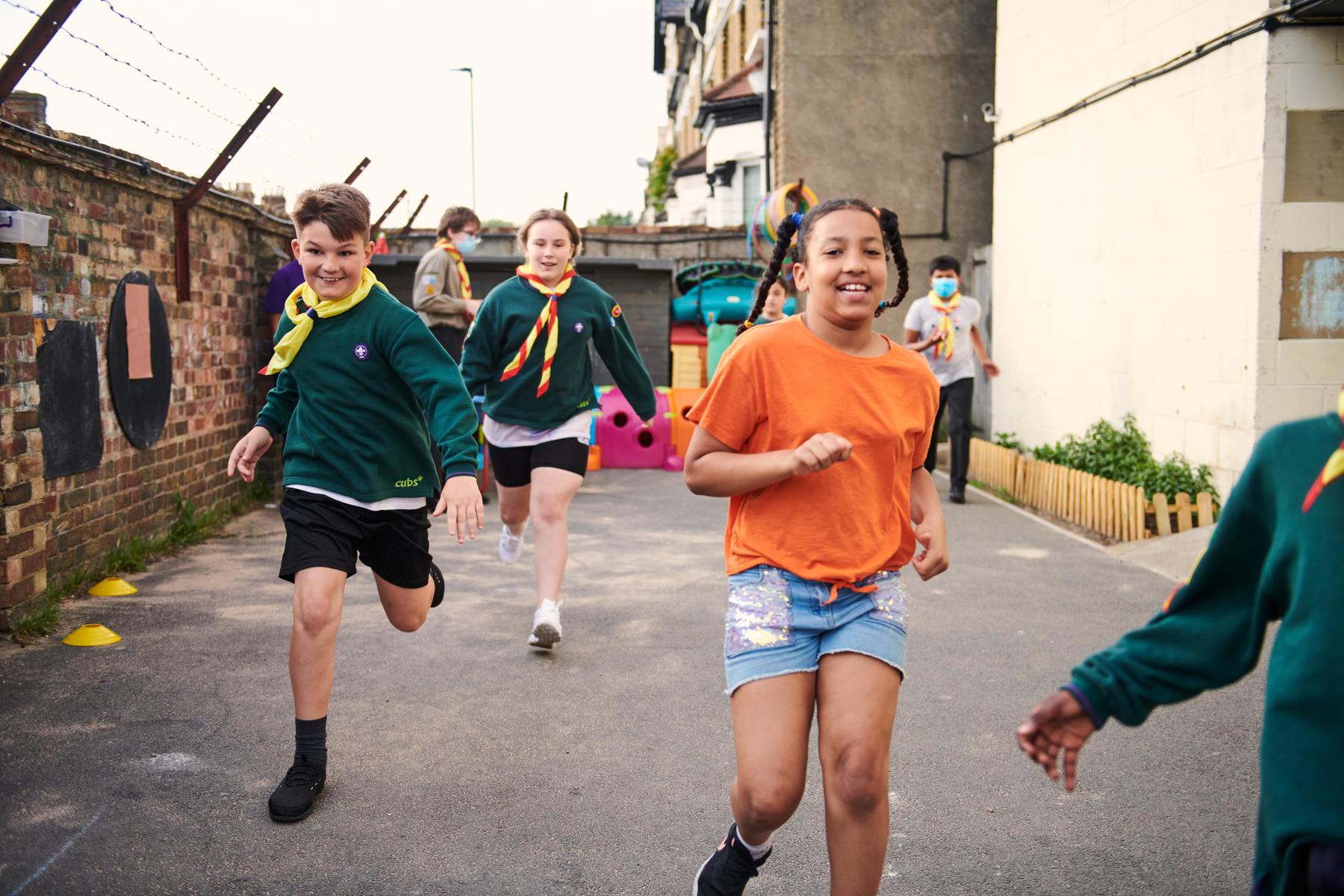 From running under the parachute and playing wide games in groups, to cooking up tasty snacks on the campfire and getting out on the water in a canoe, we've got something for everyone in our programme.
You could even link some of the activities to our staged badges, such as Swimmer, Navigator, Hikes Away or Paddlesports. Our you might decide to finish a challenge badge for their section, such as Gardening, Athletics, Go Wild, Sports Enthusiast, Camp Craft, Brilliant Builder or Cycling.
Take a look at the activities below - then get ready to pop on your suncream and get stuck in!
Keeping safe
Keeping everyone safe in Scouts is everyone's responsibility.
All activities must be safely managed, and you can use the safety checklist to help you plan and risk assess your activity.
Always complete a risk assessment and take appropriate steps to reduce risk. You can use the safety guidance on each activity's page to help you.
Remember to get approval for your activities, have suitable supervision and an InTouch process.
Make sure you know what to do in an emergency with the Purple Card, and every adult should have a copy of the Yellow Code, which sets out guidance for all adults in Scouts.
Although the UK is not known for its high temperatures, we do experience heat waves from time to time, so you need to safely manage activities that'll be taking place during the summer. Find our more on how to Stay safe in hot weather.