Blog | 28 October 2020
Join our #RaceRoundTheWorld and help give a generation skills for life
Our Chief Scout, Bear Grylls, explains why we're racing to save over 500 Scout Groups hit hardest by the COVID-19 crisis. If each of us travels a mile or more in our local areas, we can make the world of difference to Scouts who need us most.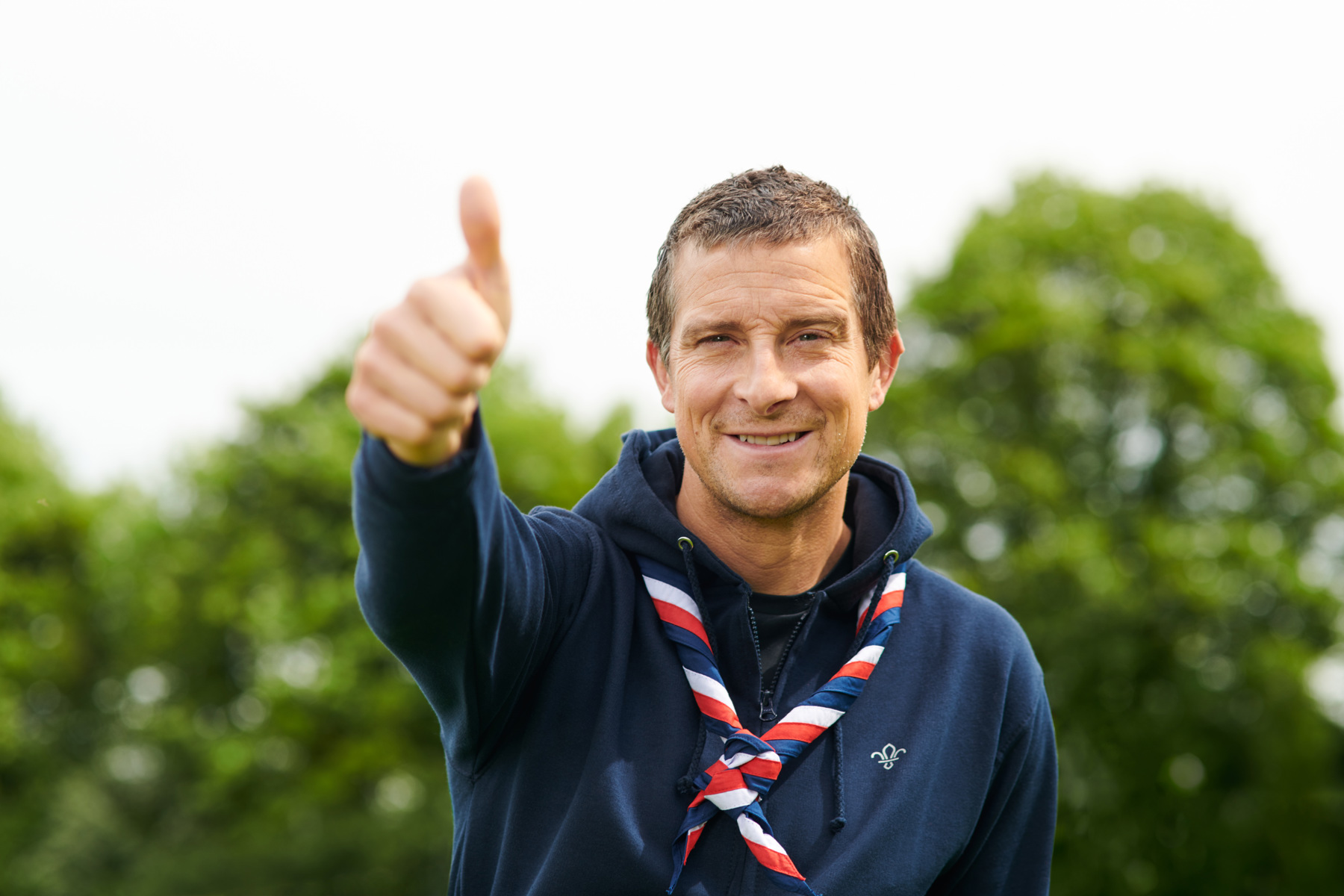 Sometimes working together is the only way to get things done.
And that's exactly what we're doing with our epic #RaceRoundTheWorld. I'm so proud that our movement is rallying round to help the groups who need our help most.
I love the old African proverb: 'If you want to go fast, go alone. If you want to go far, go together.' It's something Saray Khulamo, our newest Scout Ambassador, reminded us of last week, and it's so apt for our epic, new fundraising challenge.
Why groups need our help
Even before the pandemic struck, many of our Scout groups were struggling. They're struggling to pay their bills, buy basic equipment and attract enough volunteers. Over 500 groups, often in our most deprived areas, are now on the brink.
If they close their doors, then a generation could miss out. They'd miss out on the friendship, the skills and the opportunities we offer. We can't let that happen.
That's why I'm calling on each and every one of you to get involved in #RaceRoundTheWorld. This is something for whole families and whole sections to do together. All of you can contribute and all of you can get sponsored.
Our ambassadors have stepped up to lead our teams, and I know that with their dedication and support, you're in good hands.
Our route round the world is 43,000 miles and our four teams will only get round if we all do our bit. If we all travel just a mile or more in our local areas, or do an activity at home, then we've got such a great chance of getting all our teams round by 11 December.
How our kindness can change the future
Our movement is built on kindness. It's built on solidarity, and that's why I know each and every Scout will rise to this great endeavour. If enough of us get involved, it will be the biggest race of its kind ever run.
I love that this a global challenge too. In a year when so many Scouts have missed out on jamborees and expeditions, it's a great way for young people to discover the world. We've got some brilliant activities to help them gain their International Activity Badge too (and if you've ever wanted to learn how to say hello in ten different languages, now's the time to learn).
This campaign is a great reminder that we're a worldwide family. And families look after each other, especially when the going gets tough.
Why this is our moment
As Scouts, you've already proved yourselves time and again during this incredibly difficult year. You've hiked to the moon; you've joined The Great Indoors Weekender, and run meetings online when I know you'd loved to have gone outdoors and met up as we used to.
That day will come. But for now, this is our moment to show how much we care – to show how much we can achieve when we work together.
If we hit our target and raise £300,000, we'll have kept the doors open to Scout Groups that can support young people for generations to come. Now that's worth racing for.
Further reading
Coming Soon
Related links
Coming Soon