What3words walk
Use the what3words app to plot a route and take on checkpoint challenges as you complete a hike.
You will need
Scrap paper
Pens or pencils
Compass
OS maps
Printed route card templates
Mobile device with internet connection
Hiking gear, including suitable clothing and equipment, snacks, water and first aid kits
Challenge equipment, as needed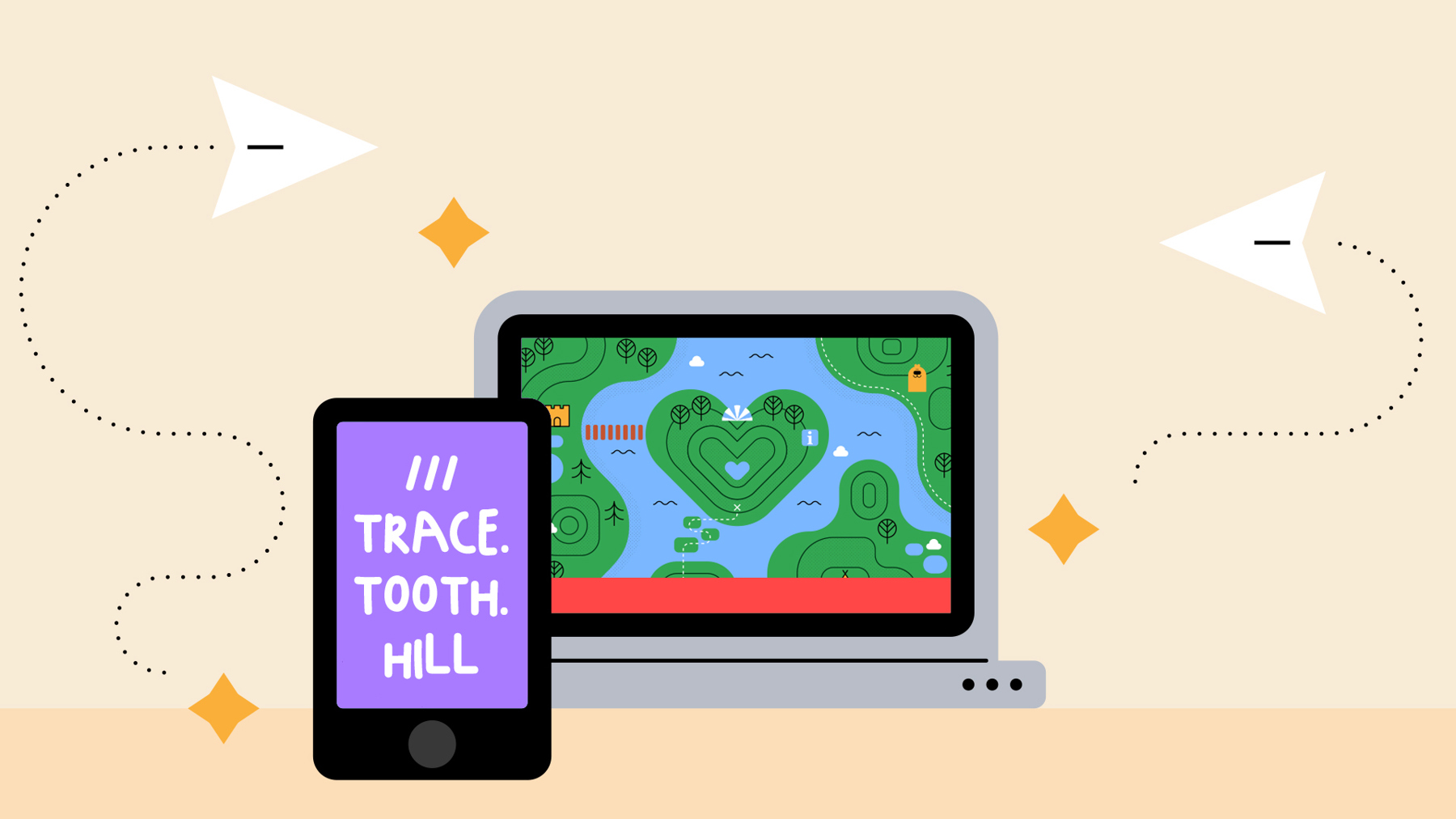 Before you begin
For this activity, each group will need at least one mobile device that's able to download and is compatible to use the what3words app. This may require a Wi-Fi connection in a secure location, such as the meeting place or a young person's home, or the use of mobile data. The app doesn't need an internet connection to run once downloaded and set up, though it does require location services to be enabled. Be aware that running the app with location services constantly will use more battery life.
Ideally, you could run this activity across two sessions. You could find a suitable location and plan the hike in one session, then walk it in the next. Use the first session to think about distances, time and how many checkpoints you'll need. If you're short of time and unable to do this, plan out the locations for the what3words app and the hike itself before the session.
Print some route cards for the groups in advance. 
Don't forget to risk assess your checkpoint challenges too, not just the hike, especially if you're using stoves or cooking equipment. You'll need appropriate adult supervision throughout, and you may also need an Adventurous Activities permit, depending on the terrain. Check that a suitable InTouch process is in place and that all planned routes are risk assessed from start to finish. Here's some hillwalking-specific guidance to help.
Plan your hike
In your planning session, everyone should get into groups of between four and six people. Each group will need at least one mobile device with the what3words app installed. They'll also need writing materials, paper and a map.
Introduce the hiking challenge. Tell everyone the start and end points of the hike, the distance and the time it'll take, as well as the number of legs the journey will be split into. Groups should write this information down.
Groups should now use their map to plot a suitable route for the hike. They should mark suitably spaced checkpoints for each leg, and use the what3words app to find the three-word addresses for each checkpoint location. Groups should write these down.
Once each group has a list of checkpoints, they should think up some challenges to complete at each one. Groups should write down their agreed-upon list of checkpoints and challenges on a separate piece of paper. Hand these into the person leading the activity when they're done.
Get outside
In your hiking session, everyone should split into their groups again. If the person leading the activity prepared the checkpoints and what3words locations, give each group their what3words location for the starting point and the location or clue for their first checkpoint. Remind everyone that there's a challenge for them to complete at each checkpoint, with points to be won. If the groups made their own checkpoints and challenges (following the preceding instructions), everyone should follow the route set out by someone else's list of checkpoints and challenges, so that each group is following a different route.
Everyone should work together in their groups to figure out the location of their first checkpoint. Do this by using the what3words app to find the location and then use the OS map and compass to plot the first leg of the hike.
Make sure each group has a blank route card and writing materials. They'll need to fill in the information for each leg of the hike as they go.
When everyone's planned their route, they should begin the first leg and walk to the first checkpoint.
Upon arrival at the first checkpoint, each group should complete their challenge. Then they should use the what3words app to take a photo or video and tag the location. A copy of this from each checkpoint should be saved, so that they can count up their points at the end.
Then, each group should be given the next clue to work out the location of the next checkpoint and plot their route there. The map should be used to plot the route and the next leg should be added to the route card. Continue walking to the next checkpoint and complete that challenge, repeating this until each group reaches the end of the hike.
When everyone gets to the end, add up the points from the saved photos and name a winner. Bonus points could be awarded for the fastest routes plotted, efficient teamwork or for any group who can make a poem out of the what3words address words. Everyone should share their photos too!
Reflection
Everyone had to work together in their groups, with each person taking responsibility for a role. Some people needed to take the lead in challenges they were good at, some needed to plan the routes to each checkpoint, some needed to use the what3words app to tag each location and everyone needed to step forward when their strengths could be brought into play. It wasn't about who the first team back was, but who got the most points. Did this make the challenge easier or harder? Was everyone able to appreciate taking their time outdoors with friends on a hike that wasn't a race? Did that make the overall experience more fun?
Safety
All activities must be safely managed. Use the safety checklist to help you plan and risk assess your activity. Do a risk assessment and take appropriate steps to reduce risk. Always get approval for the activity and have suitable supervision and an InTouch process.
Hiking and walking

Follow the guidance for activities in Terrain Zero, or the guidance from the adventure page.

Online safety

Supervise young people when they're online and give them advice about staying safe.

For more support around online safety or bullying, check out the NSPCC website. If you want to know more about specific social networks and games, Childnet has information and safety tips for apps. You can also report anything that's worried you online to the Child Exploitation and Online Protection command.

As always, if you've got concerns about a young person's welfare (including their online experiences), follow the Yellow Card reporting processes.

Phones and cameras

Make sure parents and carers are aware and have given consent for photography.

Outdoor activities

You must have permission to use the location. Always check the weather forecast and inform parents and carers of any change in venue.