You will need
Camera or phone
Printer or photo editing software
Map of your local community or access to Google Maps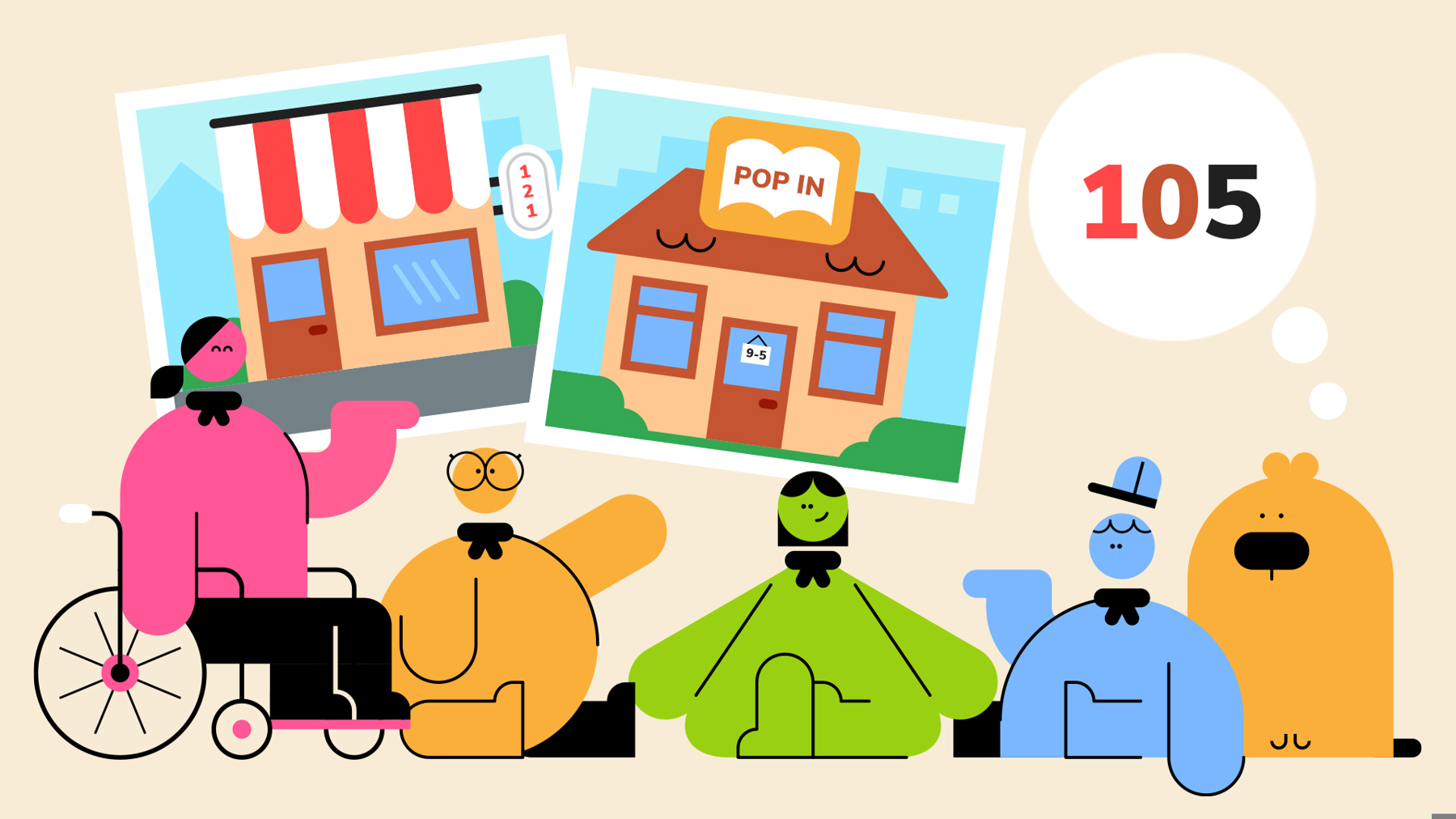 Before you begin
Make sure you've risk assessed your meeting, and also have a 

COVID-19 safe risk assessment

 that's been agreed by your line manager. You can check out

 

more detailed guidance here. 
Each person or group will need their own list of 'Words and phrases'.
It's up to you whether you print the photos or use software to piece them together. The software doesn't need to be sophisticated – you just need to be able to put images next to each other (and maybe crop them a bit), so something like Microsoft Word would be fine.
Find letters
Everyone should get a camera and a list from the 'Words and phrases' below.
Everyone should head outside to explore, or look around the space they are in, and take photos of all of the letters that make up the words and phrases on their list. For example, they could take photos of letters on food packaging, book titles, or board game boxes.
Everyone should look through their pictures. If they have a printer, they should print them. If they're using software, they should make sure their photos are on the device and launch the software.
Everyone should arrange their letters so they spell out the words and phrases on their list. They may need to 'crop' the edges of the images using scissors or the right tool in their software.
Everyone should share their words and phrases with someone else. What do they mean? Who in the community might need to know about them?
Everyone should use the map of their community or Google Maps to find some nearby places of interest.
Everyone should chat about how these places help to keep the community safe.
Reflection
This activity was all about problem solving. How did people find the right letters? Did they search in the order they appeared in the word or phrase, or just search for anything with letters on? If one item had loads of letters on, how did people decide which letters to photograph? Perhaps they prioritised letters that were usual or trickier to find. How did people figure out what the words and phrases meant?
This activity was also about being a citizen. Why is it important to help other people learn how to be safe around electricity? Whose responsibility is it to make sure things like power lines and substations are kept safe? People might think about how they have a responsibility not to enter substations and to report damaged power lines.
Safety
All activities must be safely managed. Use the safety checklist to help you plan and risk assess your activity. Do a risk assessment and take appropriate steps to reduce risk. Always get approval for the activity and have suitable supervision and an InTouch process.
Outdoor activities

You must have permission to use the location. Always check the weather forecast and inform parents and carers of any change in venue.

Phones and cameras

Make sure parents and carers are aware and have given consent for photography.

Online safety

Supervise young people when they're online and give them advice about staying safe.

For more support around online safety or bullying, check out the NSPCC website. If you want to know more about specific social networks and games, Childnet has information and safety tips for apps. You can also report anything that's worried you online to the Child Exploitation and Online Protection command.

As always, if you've got concerns about a young person's welfare (including their online experiences), follow the Yellow Card reporting processes.