You will need
Erasers
Pens or pencils
Sharpeners
Air museum explore and draw
PDF – 147.6KB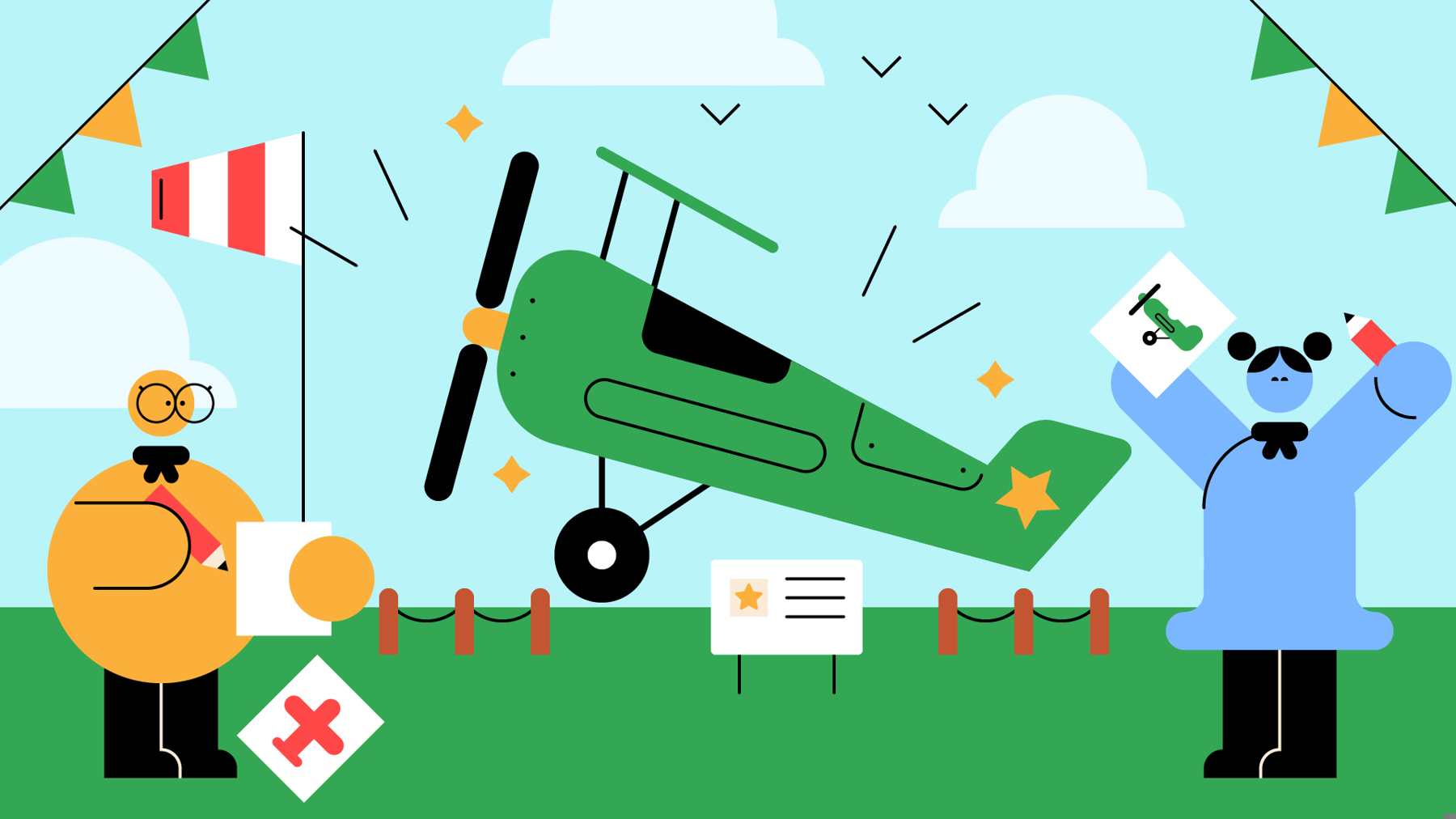 Before you begin
If possible, visit the air museum or look their website to check the facilities and see if there are any activities or interactive exhibits your group could try on their visit.
Plan a schedule for the day that includes enough time for everyone to explore the museum, take part in activities, complete their drawings and take breaks.
Print one 'Air museum explore and draw' activity sheet for each person.
Time to explore
Once everyone arrives at the air museum, the person leading the activity should give an introduction or meet with a museum guide or volunteer who can welcome the group and tell them more about the venue.
The person leading the activity should split everyone into groups and assign each group an adult.
While everyone explores the air museum together, helpers should support their group to complete their activity sheets and make sure there's plenty of drawing time.
When everyone's completed their sheets, the person leading the activity should gather whole group together so they can show each other their drawings.
Reflection
This activity helps the group learn more about aircraft and hone their art skills, while enjoying a visit to an air museum together. The person leading the activity should ask the group to share some of the amazing things they found out on their visit; if there were any surprises or they found out anything new.
Everyone could also talk about the aircraft they chose to draw: why did they decide to draw it and what facts can they remember about it?
Safety
Outdoor activities

You must have permission to use the location. Always check the weather forecast and inform parents and carers of any change in venue.

Adventure

This activity has specific rules and systems to make sure it's managed safely. Visit the adventure page for more information.
If the air museum is on an airfield you're also visiting, follow the Access to airfields guidance.
All activities must be safely managed. Do a risk assessment and take appropriate steps to reduce risk. Always get approval for the activity and have suitable supervision and an InTouch process.