What we're learning
Here are the key insights from your feedback on the Testing hub and how we're using it to guide our next steps
Throughout  2019  and  2020, we spoke to lots of people - more than 5,000, both inside and outside of Scouts to understand what we need to do to improve the volunteering experience.  
Based on what people told us, we knew we needed to make volunteering easier, more rewarding and fun.
We're now testing all of the things we plan to change to help make this vision a reality. We've shared everything we're planning to focus on to begin with on the Testing hub for people to share their views and we're also working with hundreds of volunteers through workshops, focus groups, the Volunteer experience group and co-design cohorts to shape the solutions.
We'll update this page with what we're learning as we go.
It's an ongoing process of designing solutions, testing them with you, refining solutions and sharing next steps with you.
If you haven't shared your thoughts yet on a change that's stopped collecting specific feedback, head to our overall feedback form and keep an eye out for other things to feedback on - we'll label them as *NEW*.
A more engaging learning experience
Sample size: 171
Key insights
Volunteers want their learning to be relevant to their role(s). They want core learning to include more aspects of programme delivery and practical scouting skills that can be used with the young people in their section(s). They want their role and responsibilities to impact how in depth their core learning is for each topic, with roles which involved a large amount of data handling requiring more GDPR learning, for example.

Volunteers think we expect too much of them and would prefer if we kept mandatory training to a minimum. This is in line with our principles of learning, allowing them to tailor their learning to be relevant to them and their strengths and weaknesses.​
Most volunteers, in the responses, are in favour of the proposed changes to volunteer learning and have a positive opinion on how these changes will affect the Scouts. ​
Solutions and next steps
We need to ensure that training is relevant and mandatory training is kept to a minimum.
First aid training was identified as a topic that was not mentioned in the core learning that they believe should be
We have also been called to provide digital training which was something we have identified as an area to investigate when researching digital access for our content delivery strategy. 

Sample size: 317
Key insights
Volunteers expressed mixed feelings about this change but they tended to be more positive than negative.
Some volunteers expressed concern that the value and history of the Wood Badge will be lost by the changes being proposed, and that standards will be lower. Many saw mandatory learning to hold more value than voluntary learning. 
Many volunteers liked that the wood badge will be available to all volunteers, regardless of role. They expressed support that they would only have to complete the Wood Badge once and not repeated when they change roles.
Many volunteers were concerned that if the Wood Badge were voluntary, no one will want to do it, which would mean they aren't trained. This appeared to be based on the misconception that the wood badge is core learning.
Volunteers want an easier validation process, but they still want some form of validation to confirm their learning. A streamlined process that accepts a high standard of validation. Managers, in particular, expressed that this would be beneficial because it would reduce their administration time.
Volunteers are excited by a smoother digital system where they can track progress, but don't want to lose the benefits of face-to-face learning.
Solutions and next steps
Greater communication is needed to dispel misconceptions about the Wood Badge being the equivalent of training.
Look into a diversity of delivery options that suit the learning styles of various people.
Greater recognition of the wood badge
Support to complete their wood badge
A simpler validation process
This is a summary of feedback on all of the specific solutions that we've shared. The number of responses has doubled since we've analysed the results, so we'll update this again soon.
Sample size: 65
Key insights:

Volunteers liked our personalised, relevant and bite-sized principles, agreeing that a new learning experience is necessary
Some were worried about losing out on the social side of learning using this approach
There was confusion about how we can reduce validation exercises but ensure learning is taking place (especially when earning the Wood Badge)
Accessibility issues due to digital poverty and disabilities were raised as a concern
Some expressed fears about devaluing the Wood Badge, but many supported that it's unnecessarily mandatory and supported our plan to change it
There were a number of people showing some resistance or concern about the changes being proposed
There were a larger number of people who were very positive about the changes, but called out their concern that there would likely be resistance to the changes in the movement
Many suggested more clear communication to alleviate these fears

Solutions and next steps:

We'll aim to provide clearer communication (especially about digital aspects and validation)
A simple and clear digital system to aid smoother transition
We'll ensure a good standard of accessibility
And thanks to what you've told us, we've provided clarity on the future of the Wood Badge in our new video – watch it now and feedback
A warmer welcome for everyone
Sample size: 96
Overall

11 (11%) were overwhelmingly positive​
75 (78%) were positive but with significant questions or concerns​
10 (10%) were negative

Key insights

Volunteers saw benefits in a service that would be

 

transparent, flexible, streamlined, and give consistent

 

information to volunteers.

Volunteers saw benefits in a process that would be

 

more personalised by better finding

 

suitable roles for new volunteers as well as tracking and

 

following up on expressions of interest.

Volunteers expressed concerns about the Digital First

 

approach excluding potential new volunteers because of

 

digital literacy, and not taking advantage of the human

 

component in reaching out to potential volunteers.

​

Volunteers expressed concerns that changing the

 

process does not address the existing challenge of

 

finding new and/or diverse volunteers.

Volunteers expressed concerns about the practicality of

 

a system that is based on self-service rather than

 

organically developing or finding volunteers - and the

 

impact on the quality.

​
​
Sample size: 97
Overall

35 (36%) were overwhelmingly positive​
51 (53%) were positive but with significant questions or concerns​
11 (11%) were negative

Key insights

Volunteers saw benefits in standardising and

 

streamlining the process and ultimately establishing a

 

greater level of consistency across counties and districts.

Volunteers saw benefits in focusing on what volunteers

 

bring and that this would be more welcoming and

 

expedient.

Volunteers saw a possibility in recognising safeguarding

 

concerns sooner. 

Volunteers expressed concerns that the process would

 

be more relaxed than what is in place today and

 

therefore increase inconsistency and safeguarding risks.

Volunteers expressed concerns that this process could

 

be more resource-intensive and requiring more

 

involvement.
More support to help get everyday things done
Sample size: 59 (25 Managers, 20 Programme Delivery roles, 11 Support roles, 2 Other, 1 not involved in Scouts)
Key insights: 

Volunteers with a variety of roles said it was good to set out expectations clearly and consistently.​
Programme delivery and volunteer managers emphasised the importance of including 'fun'.
Volunteers with a variety of roles said that the language and length of the document didn't work well for them.
Volunteers with a variety of roles questioned whether this would change culture.​
Volunteers across different roles stressed the need of examples and context to help explain and embed it
Volunteers across management and programme delivery roles perceived it will add work and be demanding to monitor
Variety of roles refers to the categories on the form of Volunteer Manager, Programme Delivery, Support or Other
Solutions and next steps:

Updates to be made to the guidance based on feedback, especially on how it can be shortened, language made simpler and emphasis on fun.
Focus groups for further feedback planned. ​
Potentially next version of the guidance and where it will be used will be uploaded to testing hub.
Sample size: 38
Key insights​

Volunteers with a variety of roles said

 

teamwork was a good approach in line

 

with our values.

​

Volunteers with a variety of roles said

 

getting (some) people to change and

 

adapt will be a challenge.

​

Volunteers felt this may help with

 

workload and with

 

recruitment/attraction.

​

Volunteers with a variety of roles said

 

we already do this in parts of Scouts. 

​

Volunteers with a variety of roles said

 

we don't have enough volunteers to do

 

this.

​

Volunteers said the team leader and

 

their responsibilities need to be clear.

 

Volunteers said that decisions may take

 

longer and there is a need for someone

 

to be able to make decisions quickly

 

when required.

Solutions and next steps: 

The teams based approach is being translated 

into more detail about what that will mean for our

structures and roles. This includes addressing 

what will happen with team leaders and gaining 

insight on where team based volunteering 

works well today. 

There are focus groups looking at structures and 

then more detail will be available on the testing 

hub for feedback.
Sample size: 22
Key insights

Volunteers think that finding ways to ensure programme delivery is a priority will better benefit young people. ​
Some volunteers don't understand what the change will be and don't find it very clear. ​
There is a challenge with some volunteers liking the emphasis on manager roles.​
Volunteers highlighted there may be a greater number of volunteers needed for this change to work, with limits on teams being the numbers of volunteers. Many volunteers have multiple roles.​
Some volunteers think that this is what they already do and there wouldn't be any change for them.​
Volunteers said Scouts is a hobby and to have fun and that it was important that our structures aren't looked at as a business type structure.

Solutions and next steps:

This concept is being worked into detail, including what teams are in a section, group, district etc., their purpose and what tasks they'll do. This further level of detail will make it clearer what the change will be, as well as exploring how we make sure this doesn't result in needing more volunteers at District/County level. 
Focus groups for particular roles will look at structures and then more detail will be available on the testing hub for feedback.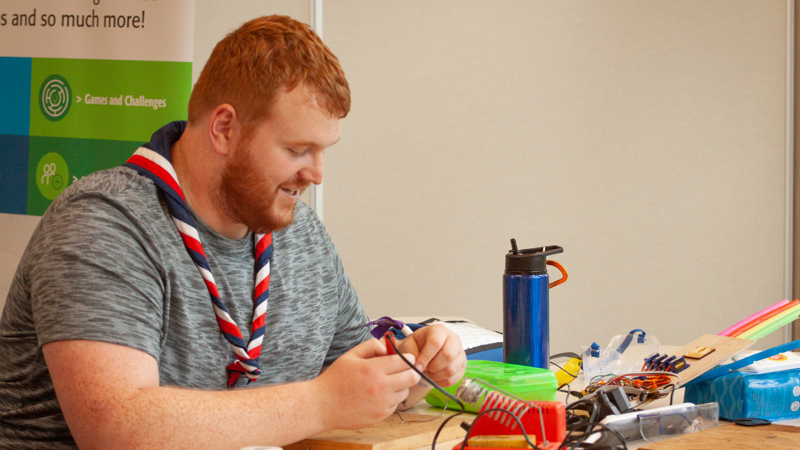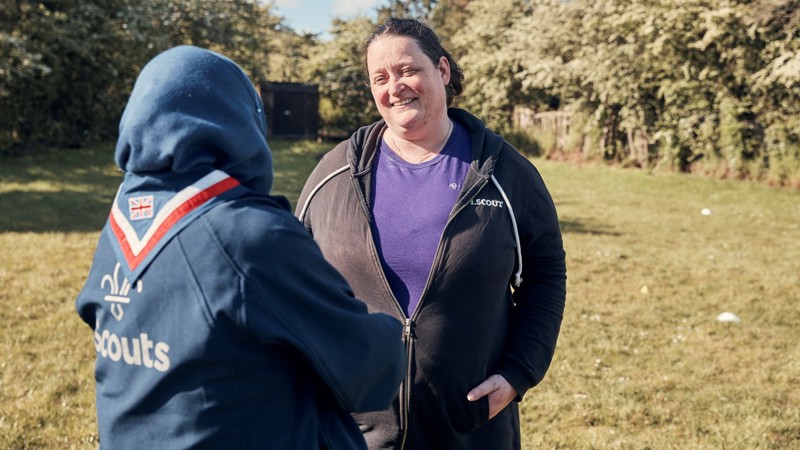 Short-term opportunities
Things you can get involved with to help shape how we improve the volunteer experience at Scouts