Early Years
Exploring Scouts for four and five year olds
We want to reach young people who could benefit most from Scouts. Research suggests that the earlier a young person accesses non-formal education, the more positive the impact on their prospects.
Around the world there are various models of Scouts for four and five year olds, such as Meerkats in South Africa, Lions in the US and Family Scouting in Denmark. Here in the UK, Squirrels has been operating alongside Scouting in Northern Ireland for many years. All have shared positive feedback about this section.
We've been exploring Scouts for four and five year olds as a potential new provision, so that we can introduce Scouts to new young people and potentially new adult volunteers who we currently don't engage with. To understand if Scouting for this age group is possible and desirable, we conducted a pilot project that you can read about below. The results of this project have helped to inform the next steps.
Our focus
Taking into account the extensive research, member consultation and the pilots undertaken over the last 18 months, the Board of Trustees has approved the concept of a new section for four and five year olds. However, with the current challenges we face, the launch date will be delayed for the foreseeable future.   
At the moment, we're focussing on safety and COVID-19. We don't think now's the best time to start a new section. Instead, we'll be using this time to better prepare for the launch and incorporate the decisions of the Boards in Scotland, Wales and Northern Ireland, relevant line managers, our pilots and donors, so that we get the launch spot on when the time is right. For now, no one can start a section for four and five year olds before a post COVID-19 launch date is agreed. Unofficial provision is against our rules and isn't insured.
We want to make sure that Groups and Districts are well supported in their decision making, planning, and delivery, so we're preparing resources to help. However, this will only be available once a launch decision is made at some point in the future, taking into account the challenges of COVID-19.
The pilot project
Thanks to funding from The Department of Education and the Mercers Company, 29 pilots have been running in England reaching 428 young people and 150 adult volunteers. All of the pilots were in disadvantaged communities and 60% of the families involved had no previous connection to Scouts.
The pilots have shown that working with younger children opens up new opportunities for adult volunteer recruitment, especially parents. New volunteers have also shown an interest in supporting Scouts beyond the pilots and across different roles.
There are three different models (Family-led, Partner-led and Scout-led) that've been tested through the pilots to understand the best delivery model, however, they all ran the same programme that combines the best of Scouts with what we know about the needs of young children.
Working with Action for Children, 52 weeks' worth of programme materials were created and provided in an 'off-the-shelf' format to a team of adults to run the section pilots. Check out our blog to find out more about the early years programme. 
Volunteer engagement
We've engaged with District and County Commissioners in the pilot areas, through consultation events, interviews and the programme board, to understand the best approaches for rolling out Scouts for four and five year olds.
We've also spoken with a random sample of more than 200 volunteers to gather feedback about the opportunities, concerns and support for Scouts for four and five year olds. Of this sample, 80% were in favour of the new section.
There's been webinars and consultation events held up and down the country to update members on the pilots and to gather feedback too. We engaged more than 1,400 people.
External research and evaluation
To make sure that we had an independent, expert analysis of the pilots, the Centre for Research and Education (CREC) were engaged to answer these questions:
Do we develop young people from all backgrounds?
Would we have a programme that feels like Scouts, is respected by external experts, and is appropriate for 4 and 5 year olds?
Can we attract young people and new adult volunteers, does the movement support the concept and can we resource delivery locally and nationally?
They found that with further development and funding the Scouts for four and five year olds project has potential to:
Improve outcomes for young people and increase the impact of Scouts on society
Increase the numbers of young people joining Scouts
Increase the number of young people joining Scouts from currently underrepresented backgrounds
Increase recruitment and retention of adult volunteers.
They also found:
The pilot programme is of high quality and meets the developmental needs of young children extremely well.
The pilot has been successful in recruiting a pool of both new and existing volunteers who wish to work with younger children and a new pool of female volunteers is being drawn in through the early years' project. Whilst 75% of volunteers are female and only 25% are male, this is still a 5% improvement on the typical percentage of males that work in the early years' environment.
There's enthusiastic support within the movement to extend Scouts to these younger children. 
However:
There are challenges, regarding systems and people, in extending the programme more widely and so any further development should be phased, and with continued evaluation to ensure organisational learning continues.
All three models have strengths and limitations which should be carefully considered.
The full report from CREC is available to read here. 
What's next?
The timescale for launch is dependent on the challenges of COVID-19. When the time is right, Groups will be able to opt-in to being part of a cohort. There'll be no pressure, deadline or requirement for any Group to offer Scouts for four and five year olds. It's 100% an opt-in decision. 
Where we've started pilots, these can continue as 'Hedgehogs', until early years can be made available elsewhere.
We see lots more potential for local and national fundraising – and we're determined to make sure that many more children, especially those that need us the most, benefit from Scouts to build skills for life.
Volunteer actions
Don't start Scouts for four and five year olds locally. Unofficial provision is against our rules and isn't insured. NI Squirrels isn't affected.
If you've got questions, check out our new FAQs in the first instance.
Further information
For more details take a look at the research documentation below, watch the videos, or read the blogs. 
What we've learnt
As part of our consultation with members, we've held a couple webinars to share the results from the pilots, what we would be recommending to the Board of Trustees and to answer member questions. 
Watch the webinar >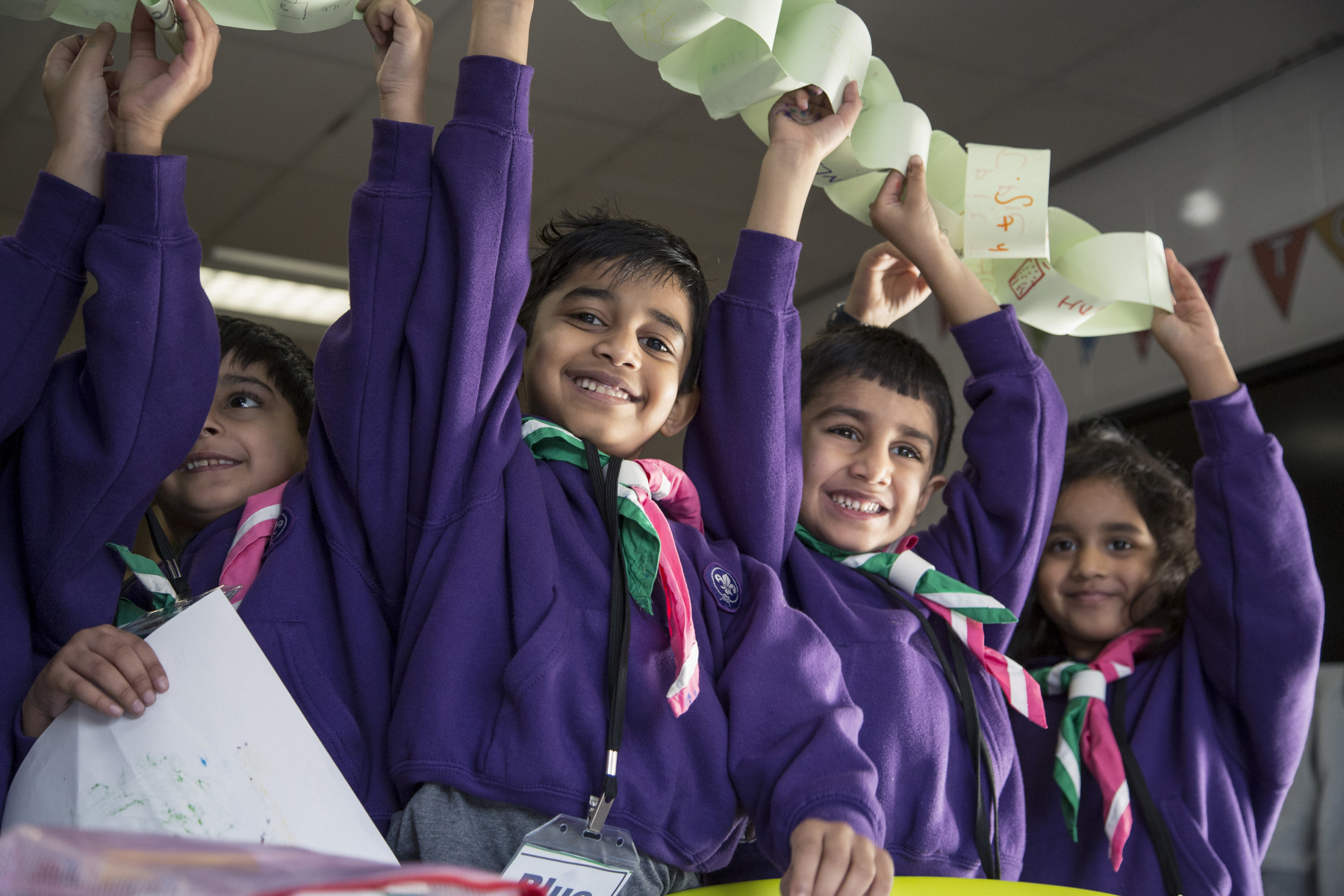 Meet the board
The Early Years Programme Board is made up of a mixture of staff and volunteers. They've helped to guide the pilot programme to ensure that the Board of Trustees made an informed decision.
Andrew Bollington, Programme Sponsor
Liam Burns, Senior Responsible Owner, Chief Programme Officer
Alan Hands, Programme Delivery Manager
Niall Pettitt, Volunteer Head of Curriculum
Andrew Lloyd, County Commissioner
Rob Pimblett, District Commissioner
Donna Bennett, Head of Volunteering
Jacqui Berryman, Beaver Section Leader (+ NI Squirrel Association)
Marjorie Guiler, Northern Ireland Squirrel Association
Rebecca Dowds, Youth Commissioner
Barbara Edgar, Country Assistant Commissioner (Beaver Scouts)