Early Years
Exploring Scouts for four and five year olds
We want to reach young people who could benefit most from Scouts. Research suggests that the earlier a young person accesses non-formal education, the more positive the impact on their prospects.
Around the world there are various models of Scouts for four and five year olds, such as Meerkats in South Africa, Lions in the US and Family Scouting in Denmark. Here in the UK, Squirrels has been operating alongside Scouting in Northern Ireland for many years. All have shared positive feedback about this section.
We've been exploring Scouts for four and five year olds as a potential new provision, so that we can introduce Scouts to new young people and potentially new adult volunteers who we currently don't engage with. To understand if Scouting for this age group is possible and desirable, we conducted a pilot project that you can read about. 
Taking into account the extensive research, member consultation and the pilots undertaken over the last 18 months, the Board of Trustees has approved the concept of a new section for four and five year olds. We're delighted to announce that this new section will be called Squirrels.
Our focus
The launch of the new section was delayed due to COVID-19 however, with the end of the crisis in sight, we're now making a plan to roll out Squirrels. We'll be asking members if they're interested in opening Squirrels, but there won't be any pressure to do so as we're planning to take a staggered approach. For now, no one can start Squirrels without our support as you won't be insured.
We want to make sure that members are well supported in their decision making, planning, and delivery, so we're preparing resources to help. We'll share the final roadmap and guidance with the wider movement once it's been approved.
We're currently testing options for the Squirrels brand and uniform with a wide range of young people and adults from all backgrounds both inside and outside the movement. We're also testing with our early years pilot groups and Squirrel Dreys in Northern Ireland. At the same time we're consulting with experts in early years education and other relevant partners. We'll share the final brand with the wider movement once the official decision is made by the Strategy Delivery Committee (a newly formed group of volunteers and staff) based on the outcome of the consultation.
To find out more about the research and the early years pilots that tested the impact and name for the new section, take a look at the key findings.
Volunteer actions
Don't start Squirrels locally. Unofficial provision is against our rules and isn't insured.
If you've got questions, check out our new FAQs in the first instance.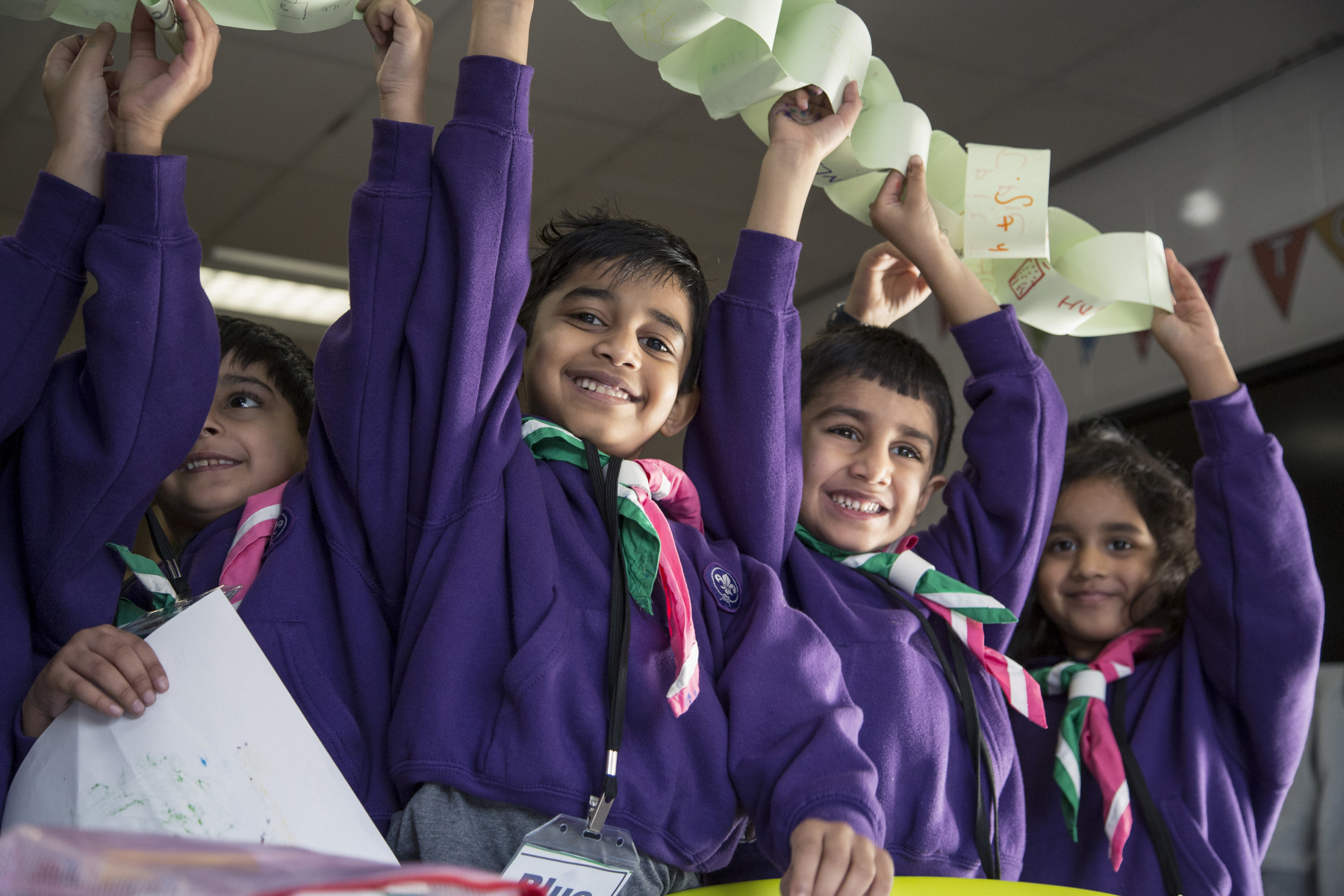 Meet the board
The Early Years Programme Board is made up of a mixture of staff and volunteers. They've helped to guide the pilot programme to ensure that the Board of Trustees made an informed decision.
Andrew Bollington, Programme Sponsor
Liam Burns, Senior Responsible Owner, Chief Programme Officer
Alan Hands, Programme Delivery Manager
Niall Pettitt, Volunteer Head of Curriculum
Andrew Lloyd, County Commissioner
Rob Pimblett, District Commissioner
Jacqui Berryman, Beaver Section Leader (+ NI Squirrel Association)
Marjorie Guiler, Northern Ireland Squirrel Association
Rebecca Dowds, Youth Commissioner
Barbara Edgar, Country Assistant Commissioner (Beaver Scouts)